Coffee Chairs Customers Will Love
Coffee Chairs Customers Will Love–Coffee shops are some of the most diverse spaces when it comes to customers. Serving everyone from families coming in for a bite to eat to commuters getting their morning caffeine fix. While more and more people are getting their coffee to go these days. Choosing the right furniture to cater to all of these customers at once can be the key to getting them to not only stay but also come back again. Creating a welcoming atmosphere that reflects the high quality of your food and drink.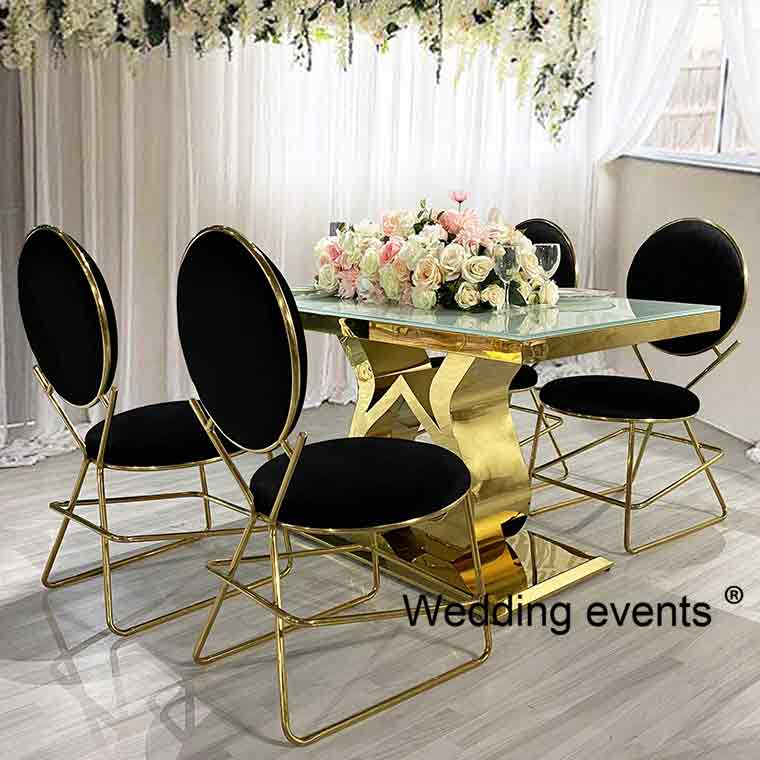 When furnishing your coffee shop, having different furniture combinations doesn't need to be limited to just shabby chic styles. Here at Wedding Events Furniture, we have a wide range of options available to ensure every one of your customers' needs is met while still adhering to your overall style or theme. Whether that is sleek and modern or classic and cozy. Utilizing over 20 years' experience selling furniture for cafes, pubs, and restaurants. We've put together a simple guide to choosing chairs for your coffee shop that your customers will love.
Sofas for a relaxing coffee shop atmosphere
Big, comfortable sofas are perfect for customers wishing to spend a long time in your coffee shop. Such as those coming to meet up with friends. They are also ideal for families. Allowing them to spread out and relax without worrying about getting in the way of other patrons. Or trying to get young children to sit still in uncomfortable chairs.
Leather or faux leather sofas such as Chesterfield Two Seater Sofa are great to not only provide comfort for your customers but also have the added benefit of being easier to clean and maintain than fabric alternatives.
Comfortable coffee shop armchairs
Armchairs and tub chairs are other great options for ensuring your customers are as comfortable as possible. While also offering them more structure than a sofa. These chairs provide brilliant versatility when furnishing your coffee shop. As they can be used alongside both coffee tables for more communal and social seating areas, or standard height tables ideal for customers who are eating, working, or looking for a more intimate atmosphere.
Stools for quick coffee shop stops
Many customers in coffee shops are by themselves, wanting to quickly get a drink or snack on their lunch break. Or while waiting for a train for example. And for these customers, stools are the perfect seating option. Having stools lined up along a bar gives patrons enough counter space to eat, drink, and work if they wish, without taking up a whole table. And they are also a great space-saving solution for you. By placing these seats along the length of a window, a more pleasant atmosphere is created than if they were against a wall and the illusion of a larger, more open space can be created.
Side chairs
Simple side chairs such as those traditionally used for dining chairs are a brilliant choice for a more formal option. While still maintaining a relaxed atmosphere. Plain wooden chairs work well for more minimalistic approaches, with darker wood creating a warmer, classic style. This type of chair can also be easily upholstered, bringing added comfort to your customers. And with the option to provide your own fabric when ordering your chairs here at Wedding Events Furniture, you can make sure they completely match the rest of your décor.
Outdoor chairs
Making use of any outdoor space can be key to drawing in customers in the warmer months, or even people wandering past as they walk their dogs. Investing in outdoor furniture that is durable enough to withstand any inclement weather while still offering comfort and usability. Such as Monaco Wicker Stacking Chairs, is something your customers are sure to thank you for with additional sales. By doing this, you can make al fresco dining just as appealing as sitting indoors, instead of it being seen as an unpleasant necessity.
Whatever the chosen style of your coffee shop, we have a wide variety of chairs to suit almost any requirement. And offering high quality at an affordable price. All of our café and bistro furniture is contract quality. It's meaning it adheres to all commercial guidelines and fire safety regulations, as well as being long-wearing and durable enough for daily use. To find out more about our coffee shop furniture or any of our other ranges, get in touch today to speak to a member of our expert team.
Click on Instagram or TikTok for more product details where available or contact the team for more information about products not currently on our website.
Read more articles: The Best Wedding Banquet Chairs