Deciding on wedding venues
Before deciding on wedding venues things we must consider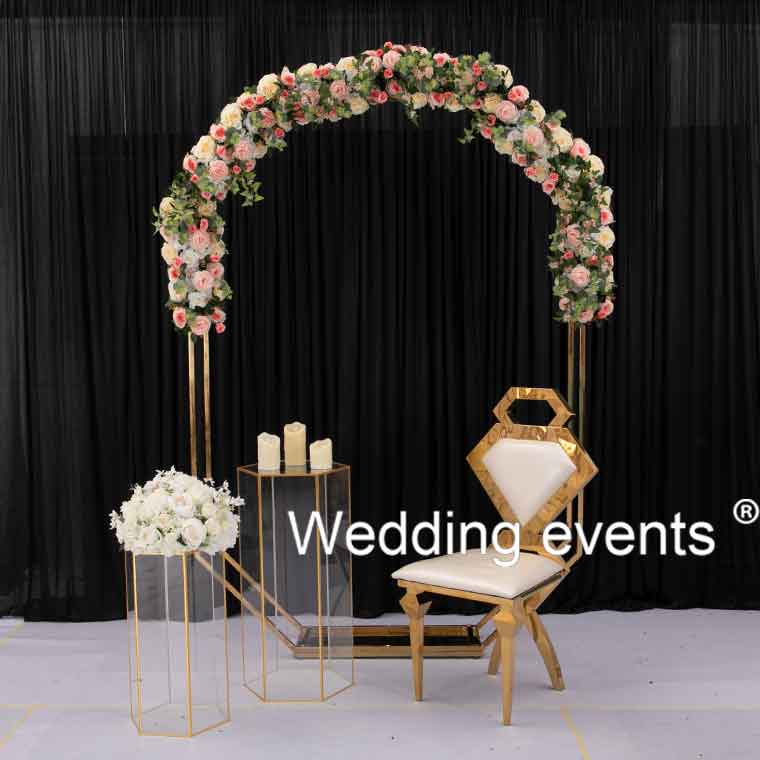 When you've made the decision to get married outdoors, you have to start mapping out a series of backup plans for your original plans. It's like planning for two weddings on the same day.
 The venue holds considerable space in the decision-making process. You can't decide the wedding date, number of guests, food and drinks to serve, and other logistical aspects of the ceremony without the venue.
 The truth is that the perks of having a wedding out in the open outweigh the challenges that go with it. Exchanging vows in a gorgeous setting—in a garden or by the beach, in front of friends and loved ones creates a memory that can last a lifetime. It's something you can always go back to and replay for the rest of your life. A moment like that doesn't come with a price.
 Whatever the challenges may be at your chosen outdoor venue, they can be pushed back with careful preparation. For outdoor weddings, you'll need at least a year to decide on what you and your partner want and plan the details as close to it as possible.
 To get you started, here is the guide you need to turn your outdoor-affair dream into reality.
Factor in Both Weather and Temperature
 The enemy of any outdoor event is the weather. Though forecasts are usually spot-on, there are days when wayward drizzles or rain showers do occur, considering the recent climate change permutations.
 No amount of planning can prevent a downpour. This is something that you and your future life partner will have to accept on the day you decide to do an outdoor wedding.
 Make sure your chosen venue has a covered alternative within the premises, should rain happen despite the sunny-weather forecast or a good spot where you can put up a tent. It's probably not part of your dream to get married in a tent, but at times you'll have to accept defeat when nature intervenes. Again, be prepared for the unexpected in case it should come to that.
 Negotiate with the venue administrators and see if they can leave the rainproof option blocked on your wedding day. Also, check the calendar of the surrounding properties, and find out if there will be other parties to be thrown in on your special day. You don't want your special ceremony to be taken over by loud noises from a nearby event or birthday celebration a few feet away.
 Be clear and specific about what your guest should wear to the venue after taking into account the expected weather conditions. Best to include (in your wedding invitation) the details of what proper attire constitutes so there won't be any kind of discomfort on the big day.
 Most brides and grooms do a walk-through of the venue when checking for suitable clothing for their guests to wear. They visit the site around the same time they are scheduled to have the wedding ceremony. Doing this will give you an idea of the actual thermal conditions, so you can recommend appropriate wardrobes for your upcoming nuptials.
 Also, you can arrange the seats properly, and make sure no one will be facing the sun directly as you recite your vows in front of the guests. If they have to, then you can prepare paper parasols as protection from the sun. If the forecast is cooler than that of most days, you can prepare shawls or heaters in the vicinity to keep your guests comfortable and warm.
Process Permits Ahead of Time, and Get to Know the Venue's Event Policies
 Property managers are the best friends you wish you had when it comes to outdoor weddings. If you're having your wedding in a public place, you can be sure that it comes with a permit. Get in touch with the property manager or administrators to see if they allow food and drink vendors or if they have their own in-house caterers.
 See if you can put up tents and other decorative stuff you may want to have during your wedding. Permits usually take time, so make sure you get those out of the way months before the wedding date.
 In terms of accessibility, check to see if the site is easy to navigate for the elderly and for the physically unfit. If not, ask if the management is willing to accommodate and install handicap-friendly fixtures that you can take out after the wedding.
Check If the Venue's Staff Will Assist in Getting Decor and Gifts Back to Your Hotel
 One of the most overlooked parts of the wedding is handling gifts and decorations. Ask your point of contact for the venue if they will provide assistance in transporting wedding gifts back and forth.
 The same goes for the decor. Though your designated wedding coordinator will take care of this part—it's good to know this beforehand—so your guest will know whether or not to take the gifts with them or leave them at your hotel.
 You won't think so much about these things when you're indoors. But when you're at the mercy of the weather mood, you have to take these things into consideration—especially for the benefit of your entourage. They will be doing all sorts of things that are part of their areas of responsibility during the wedding.
 Your entourage will be making rounds, attending to your guest's needs, and helping some to their seats. They will appreciate having the option not to drag along the groom's handpicked groomsmen gifts with them or the bride's gifts to her best gals.
Choosing the Right Bridal Gown
 It's the bride's dress that takes a substantial amount of time to decide on. At times, it takes a village to get to the right one. There's too much pressure on the thought of perfection. It's not enough for the dress to just feel good—it has to feel and look perfect.
 Outdoor weddings can be tricky for gowns. If your wedding will be in a garden with splendid lawn features, then make sure the sprinklers aren't turned on hours before the wedding—or you'll end up walking on a damp and possibly slippery surface. Grass clippings will cling to the fabric one way or another. Same with beach weddings, but this time, sand instead of grass will be your gown's major obstacle.
 Your safe bet when it comes to outdoor affairs is to keep it short—your gown and footwear, that is. You'll have to go through the same rituals that most brides do—rip out pages from wedding magazines as a starting point and build up your visual references from there.
 When you have a clear image in your head on what you'd like to wear on your big day, then you're ready to take the next step—share your ideas with a dressmaker. It takes time to create a wedding gown (six to ten months, give or take), so bite the bullet when you're absolutely sure.
 It's also around the same time you'll be considering your budget for the dress. Try to make enough room for everything else on top of the dress, like the tailoring service that comes with creating one and the veil to match it with. When you decide on a budget for a dress, consider the rest of the items that go with the dress. This will help you come up with a more reasonable estimate.
Choosing Your Wedding Organizer
 Going with a professional wedding organizer can take loads of pressure off you. You'll find comfort in knowing that you're with someone who has done this more than a dozen times over. But even more than that, organizers usually maintain good working relationships with vendors. They'll walk you through the kind of service every food caterer, equipment rentals, cake maker, and the tables and chairs suppliers provide, and the organizer will tell you if these people can be trusted.
 Also, they can tell you straight off the bat if what you want for your wedding is something doable at your chosen venue. Organizers give you a heads-up on the possible challenges that may come up if you were to pursue your goals. Other than that, they can throw in ideas that you never thought would be possible.
 You may spend countless hours on bridal magazines or Pinterest to gain fresh perspective and inspiration. But a wedding organizer has it all in their head. You'll be surprised by the brilliant suggestions they come up with—chances are, one or two of those suggestions will surely knock your socks off.
 Tricky situations, more often than not, arise during unusual times. Organizers have a way of putting out fires discreetly. You'll need this kind of unique problem-solving skill when you're having an outdoor ceremony.
 A million things can suddenly come up—from the caterer not setting up on time, the sound system crew, the band missing an amplifier, or the entourage or guests having a momentary breakdown for whatever reason. Your heart and mind will be on a different internal plane during the wedding, so you badly need someone you can rely on to take care of external and sudden things.
 Your wedding organizer will take full command of the venue details, vendors, and logistics, making sure everything runs smoothly in the background as you bask under the warmth and love that will be emanating from your loved ones and the person you're about to share your life with on your wedding day.
If you want to know more about outdoor weddings, please click this: How to plan a wedding reception: 7 steps