Every Type of Wedding Chair You Can Rent for Your Ceremony and Reception
Every Type of Wedding Chair-After reviewing thousands upon thousands of real wedding photos each day, we've come to a conclusion: your chairs matter. Of course, the type of chair you select—whether you're using the ones at your venue or renting your own—depends on the style of your wedding, the location's aesthetic, and, of course, your budget.
Yes, it costs money to rent chairs, but it's well worth the investment if you can swing it in your budget. In fact, we'd argue that it's so important that you can save elsewhere if need be. That's right, an upgrade from a plastic folding chair can make all the difference in the world (or, ahem, a photo).
But the next question is where do you get said chairs? That, of course, depends on the vibe you're looking for and your location.
Ahead, we've rounded up the most commonly used styles to help you get ahold of this wedding chair encyclopedia, but know that these names can vary from vendor to vendor. So bookmark this and bring it along to your next appointment.
Read on for inspiration from real wedding ceremonies and receptions.
Ghost Chair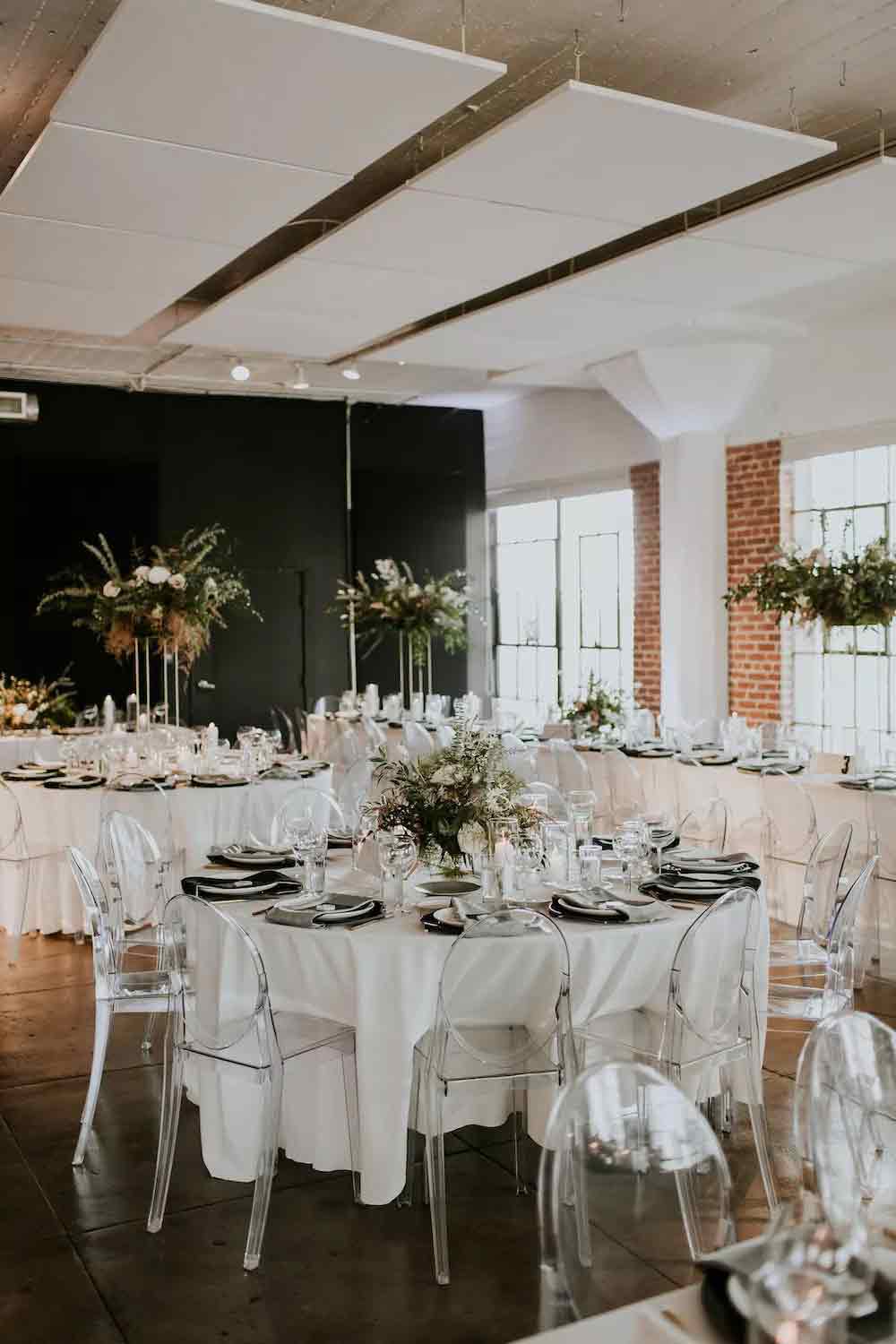 Chances are, you've seen these pretty acrylic chairs before. They're quite popular right now—in weddings and in home decor—and it's easy to understand why. These seats add a modern edge to any space, yet they also blend in with the surrounding environment. Take this example: the transparent chairs allow the botanical decor to stand out.
Bamboo Folding Chair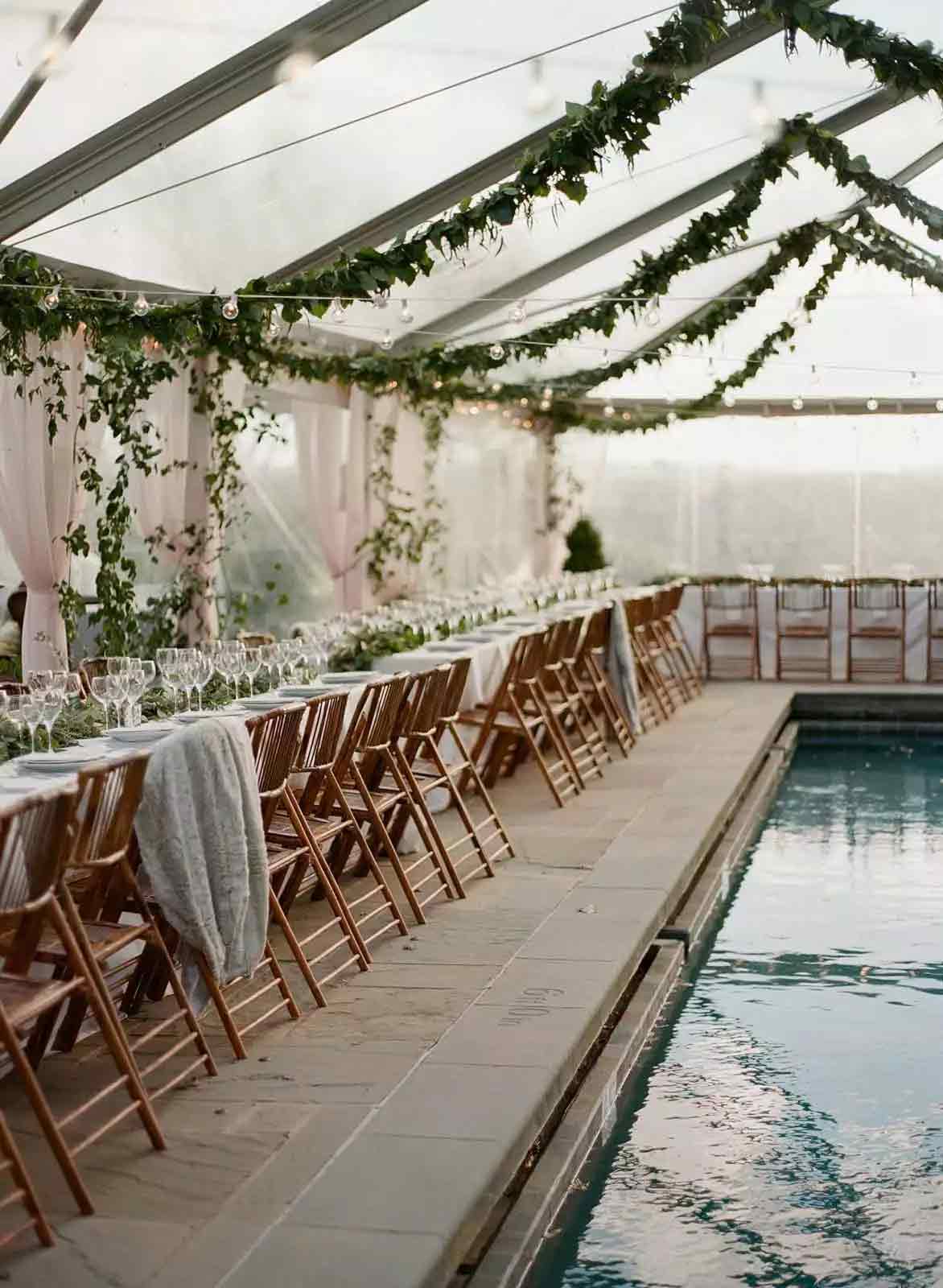 Okay, we're just going to say it: We love these chairs for a destination wedding somewhere tropical. But, as this photo proves, bamboo folding chairs can be used in a variety of locales—like this poolside tent—as they can add a natural element to any table.
French Bistro Cafe Chair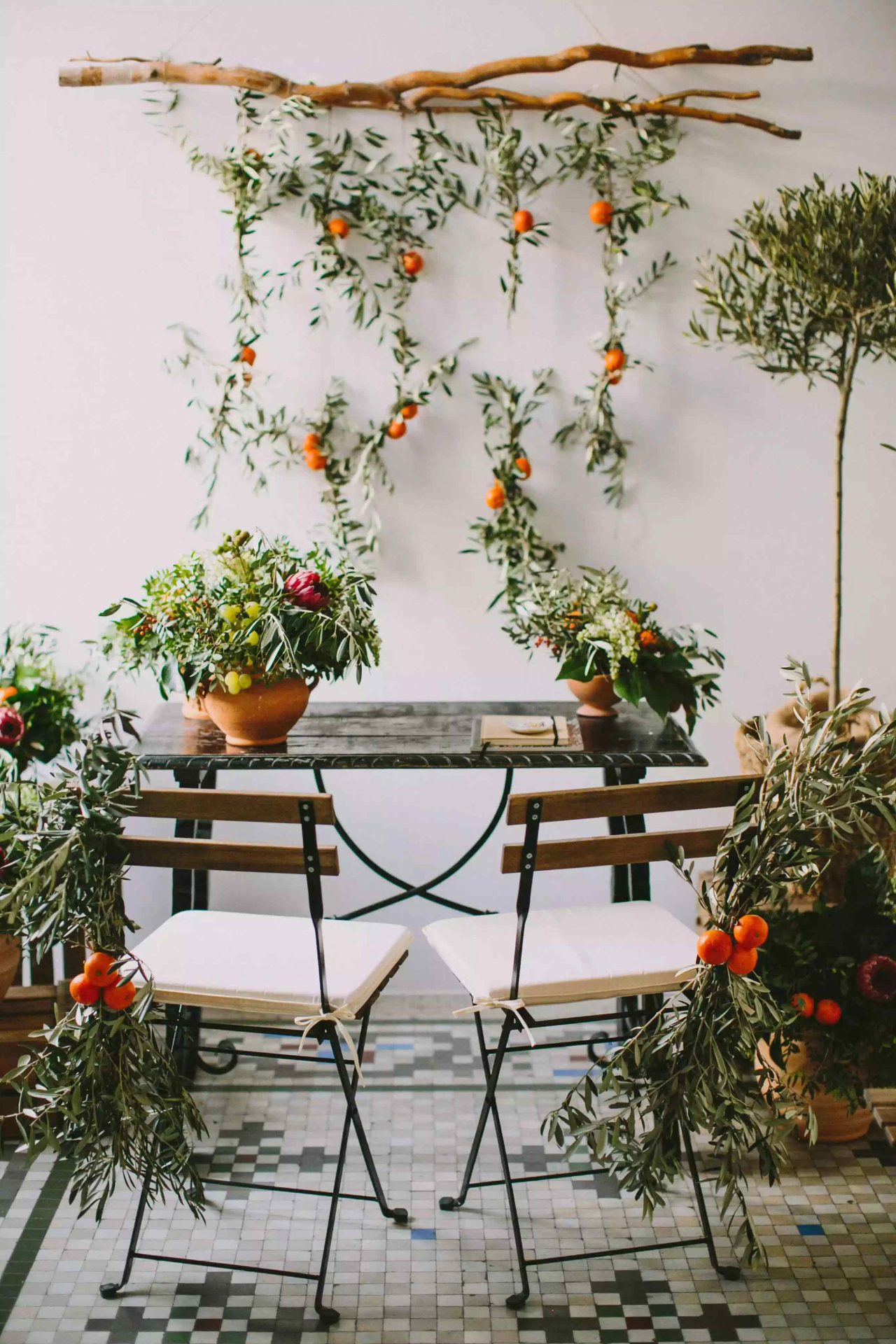 You'll find a variety of names for this chair, but we love it in any way, shape, or form. There's something undeniably chic about it—almost as if, yes, you were sitting at a bistro in Paris!
Tolix Chair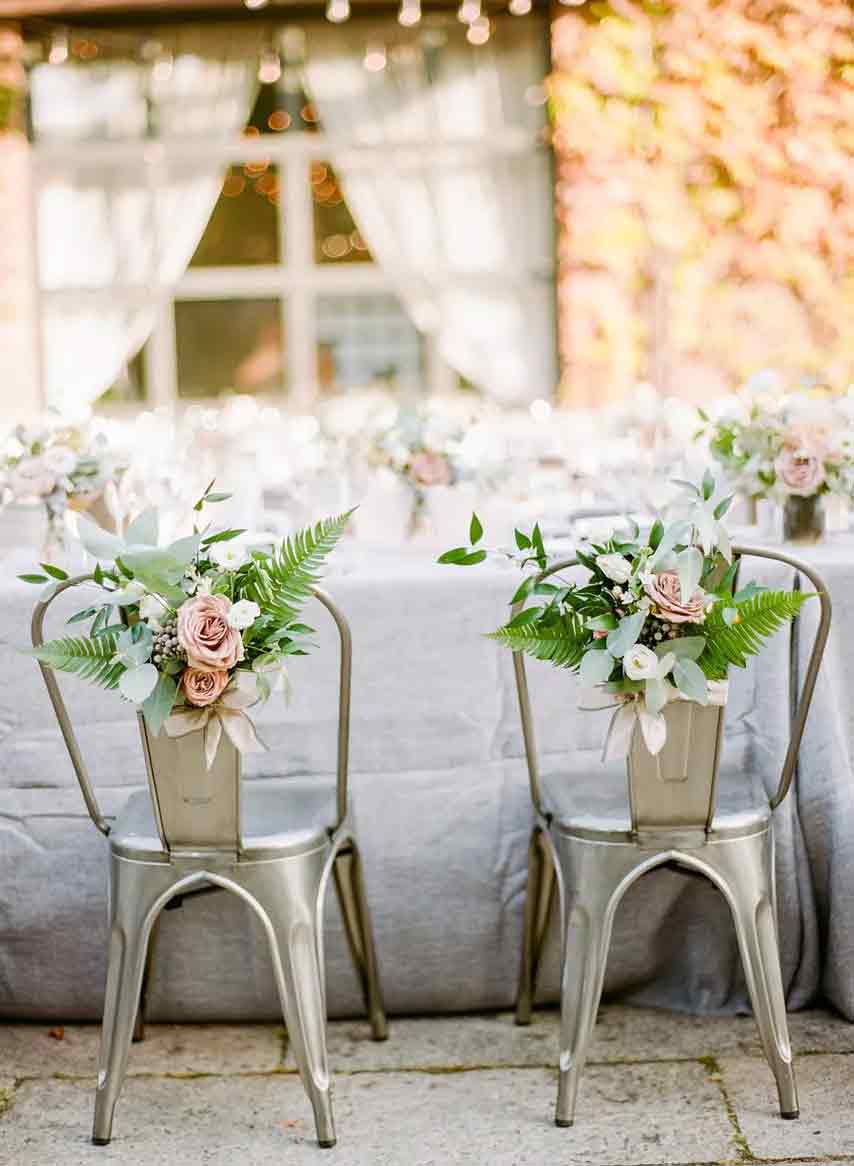 The metal chairs can add the perfect industrial touch to any wedding, whether you're marrying in a warehouse or a garden. And that backbone down the middle means it's easy to attach a sign or a bundle of blooms, as shown here.
Bentwood Chair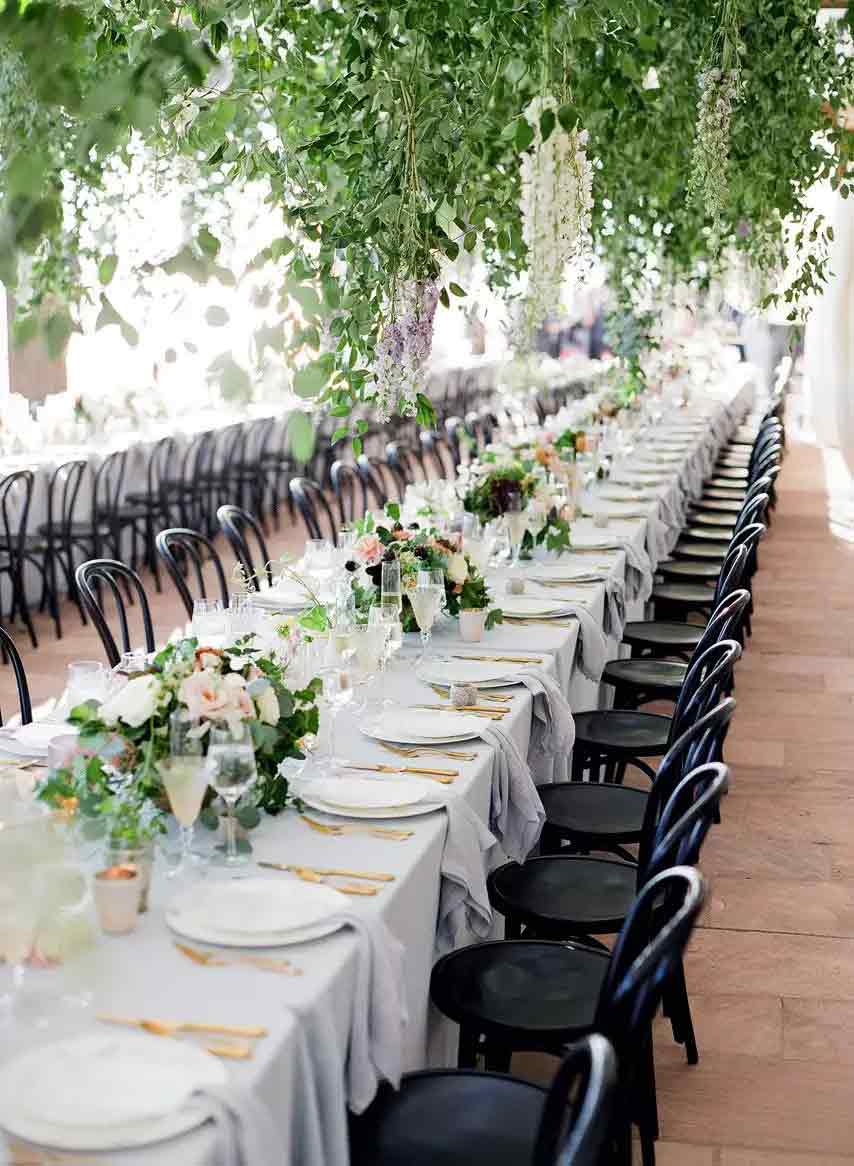 These seats come in a variety of colors (white, brown, you name it) but this black style makes this wedding reception. We think the style is simple enough that it doesn't take away from the table but, man, does it make a statement.
Equipale Chair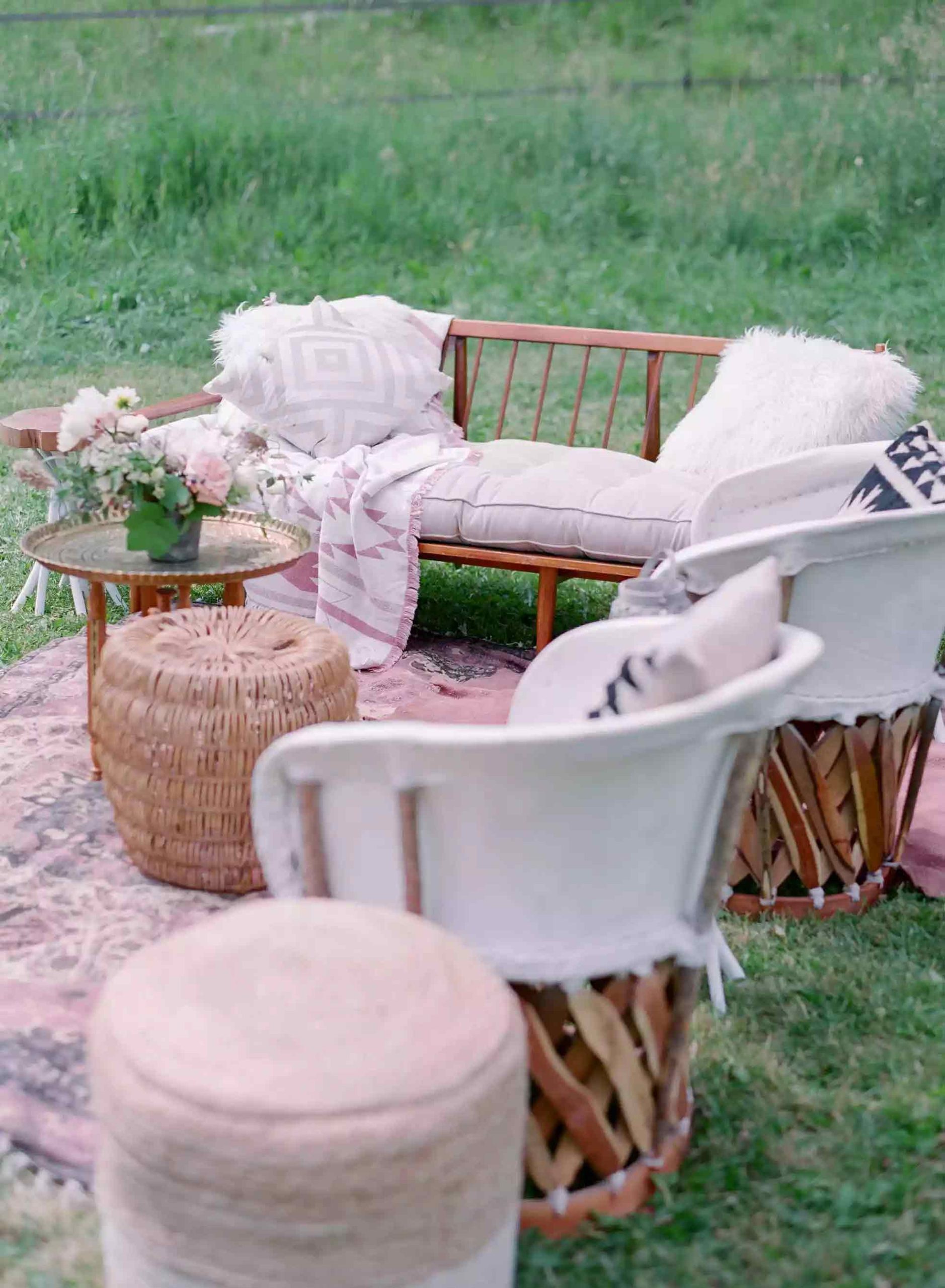 These leather chairs are perfect for a boho-meets-western celebration. But, we must note: They work best in a lounge setup, as they're a good bit wider than your average chiavari chair.
Gold Fanfare Chair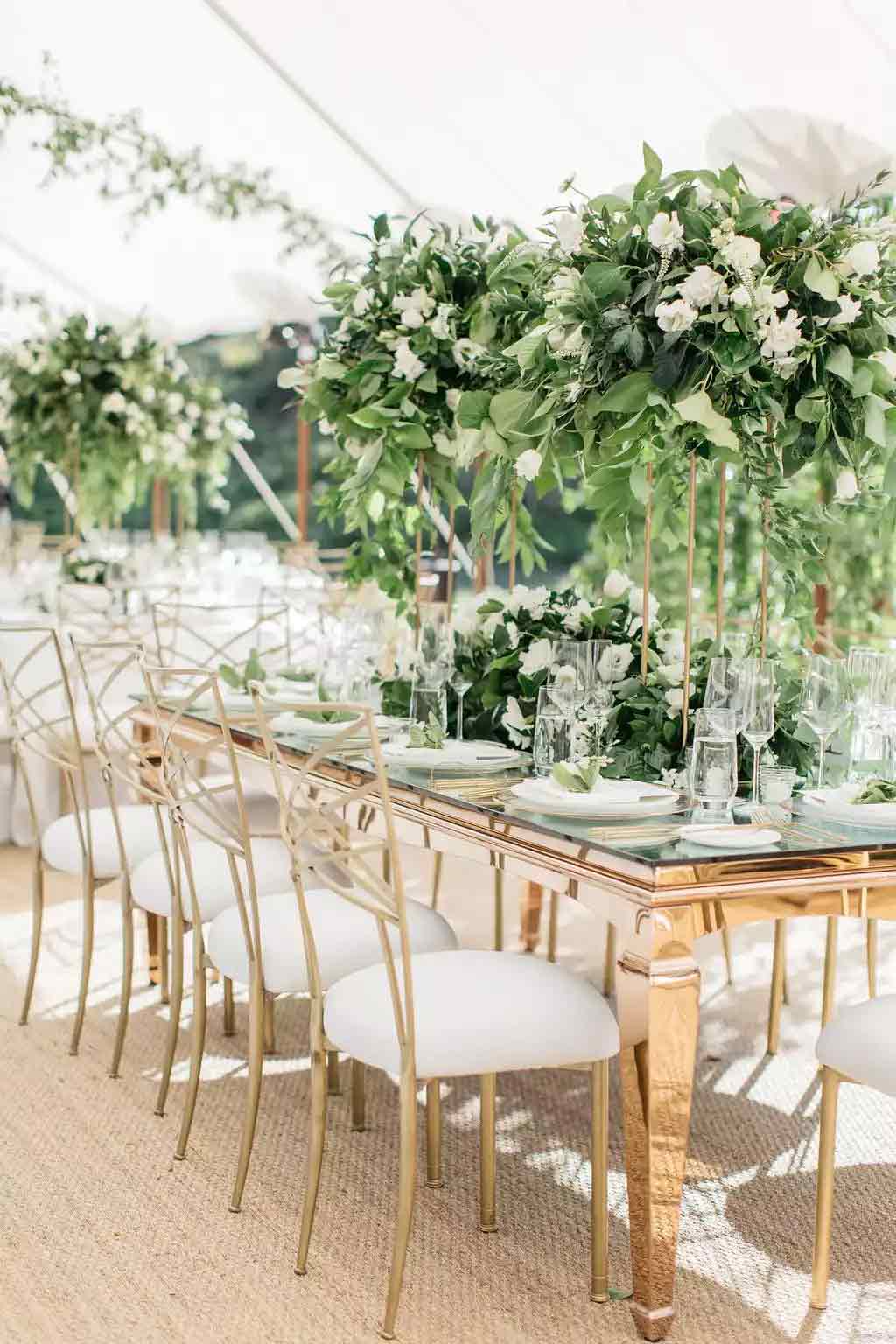 This little beauty can be used in a variety of settings, whether you're in a chic city space like the Rainbow Room or in a classic tent like this one. So, yes, this chair style is quite versatile, but we think it adds a touch of modern sophistication in any case (or space!).
Havelock Chair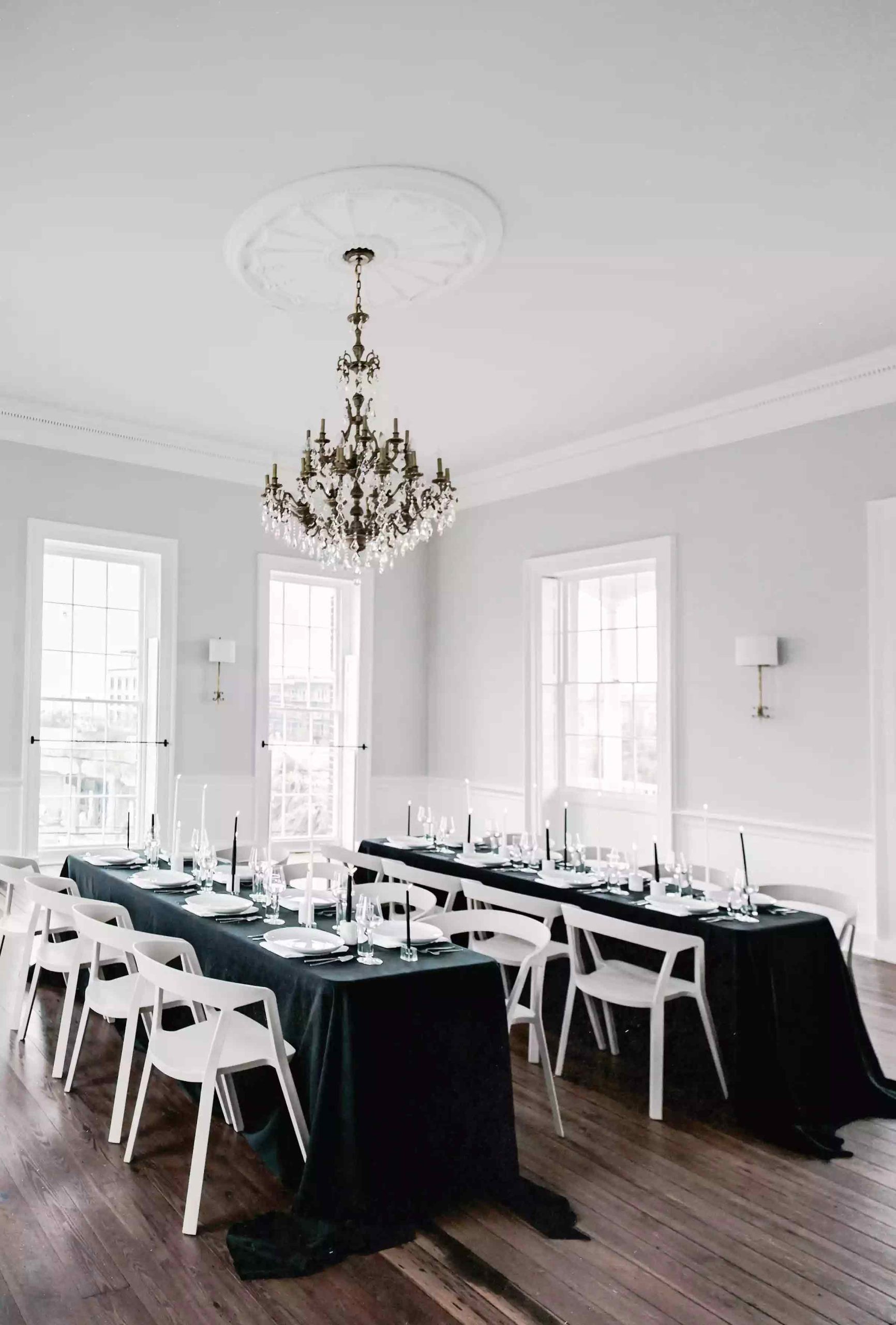 If you're looking for an unexpected chair style, you've found it. This chair is going to be the next big thing—and we know why. It looks sleek and clean, plus your guests will love the curved back (comfy!).
Chiavari Chair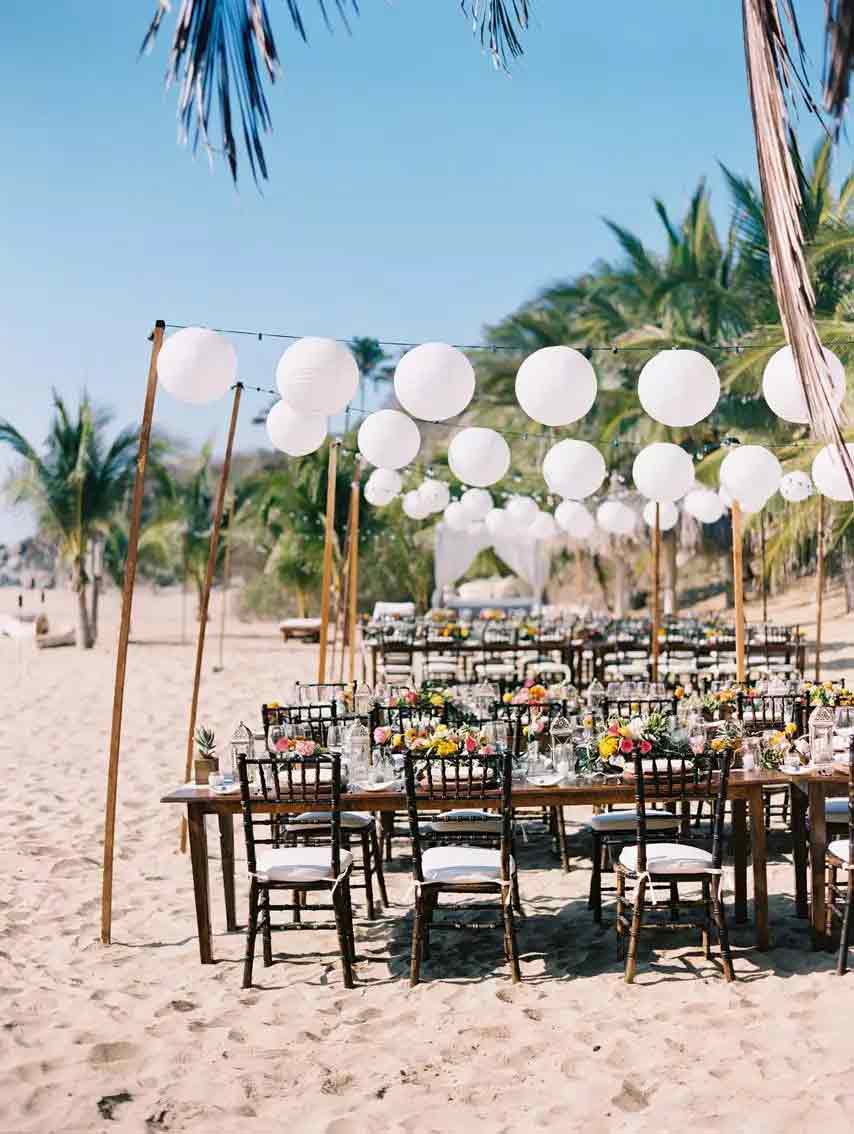 Who said these have to belong in a ballroom? This is one of the most widely used chair styles (often seen in gold), but we think it can still be used in an unexpected way, like on this beach in Mexico.
Acapulco Chair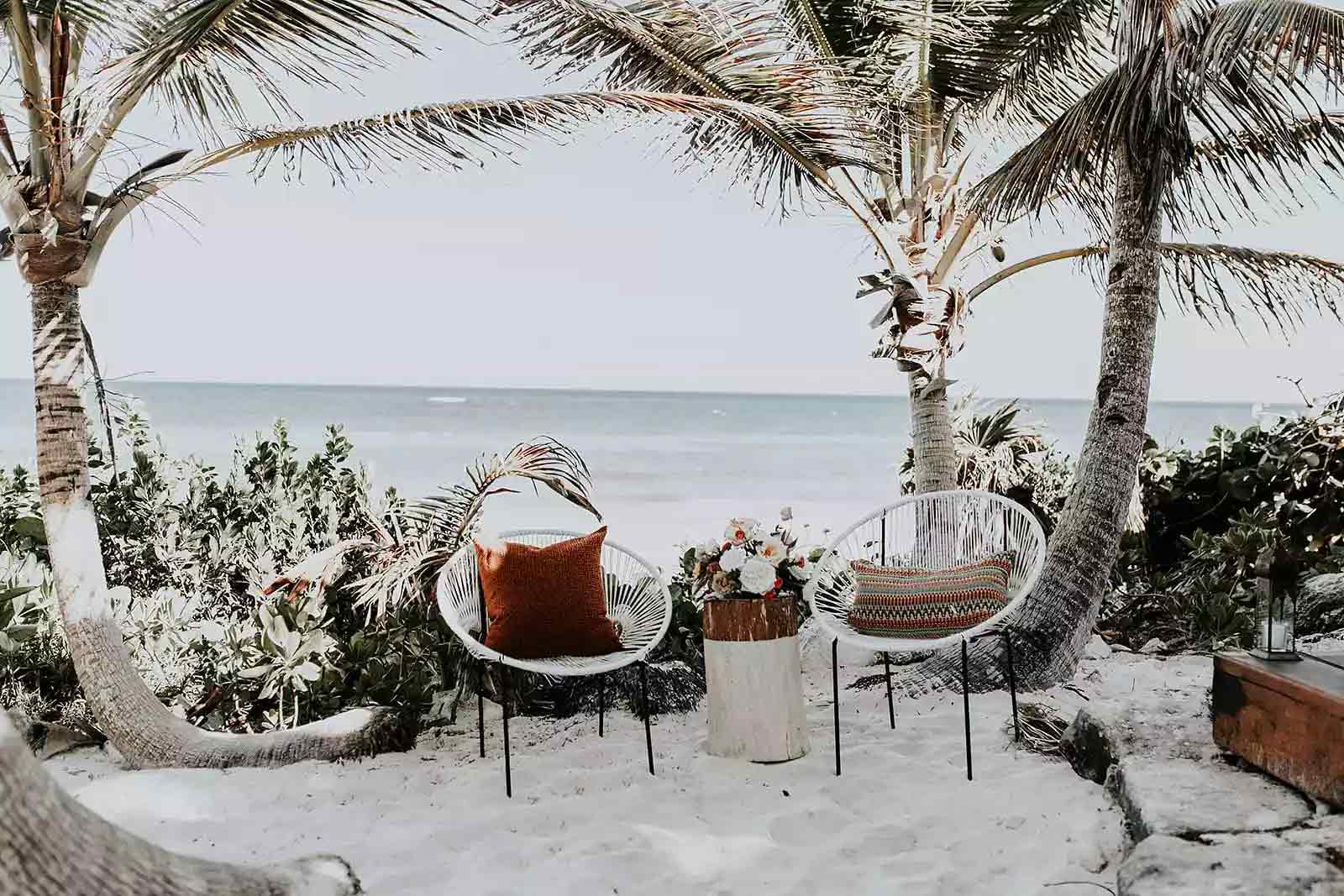 Hello, lounge area! The clean, geometric lines of this style make it the perfect addition to any midcentury-inspired bash. Plus, it comes in many colors, so it can easily blend into a natural landscape or bright color palette.
Larkin Chair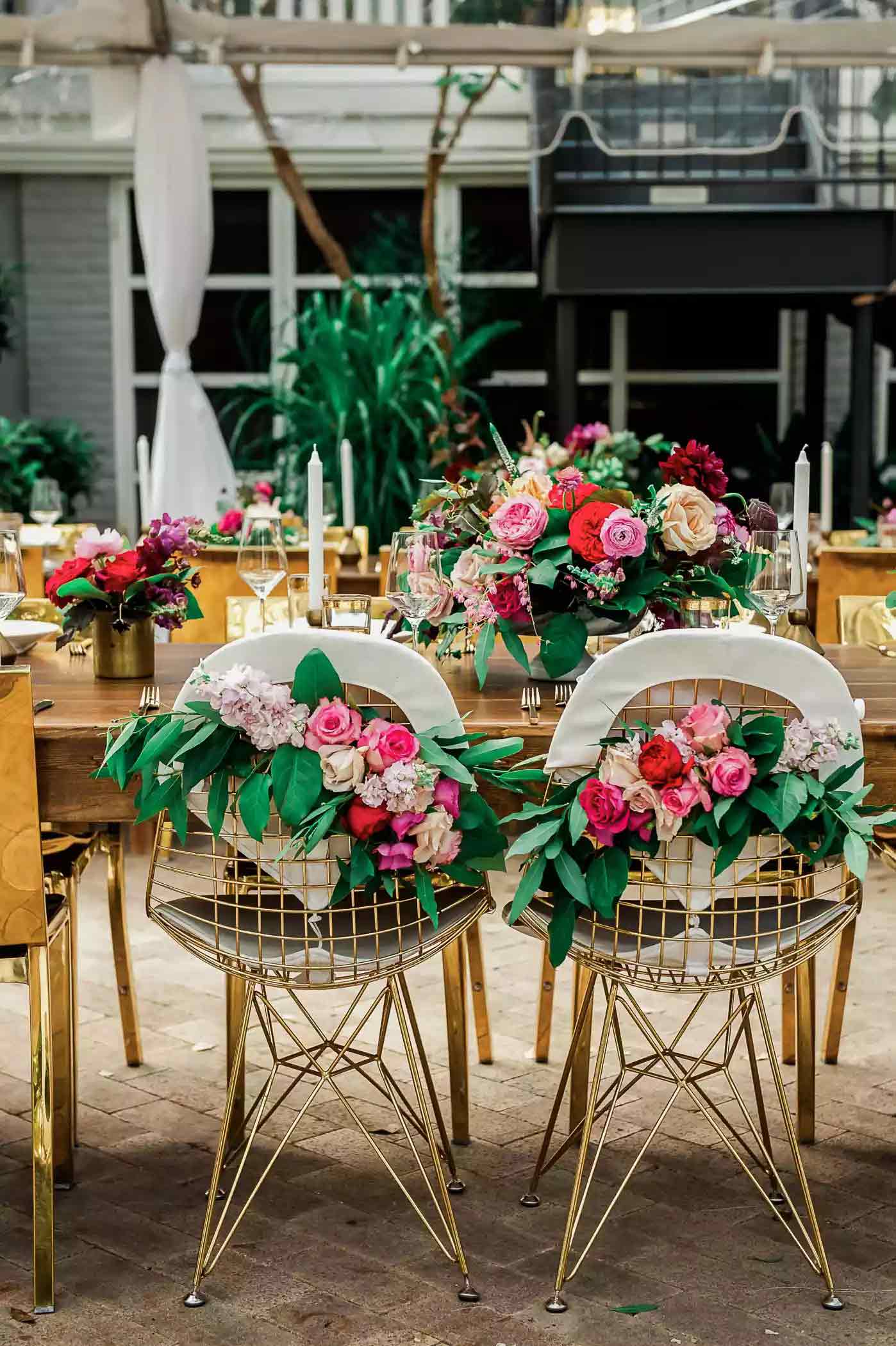 This is another style that is guaranteed to add a fresh look to any celebration. We especially love its thin frame, gold color, and slender waterfall skirt, which will allow you to squeeze as many friends at the head table as you want (within reason).
Rattan Peacock Chairs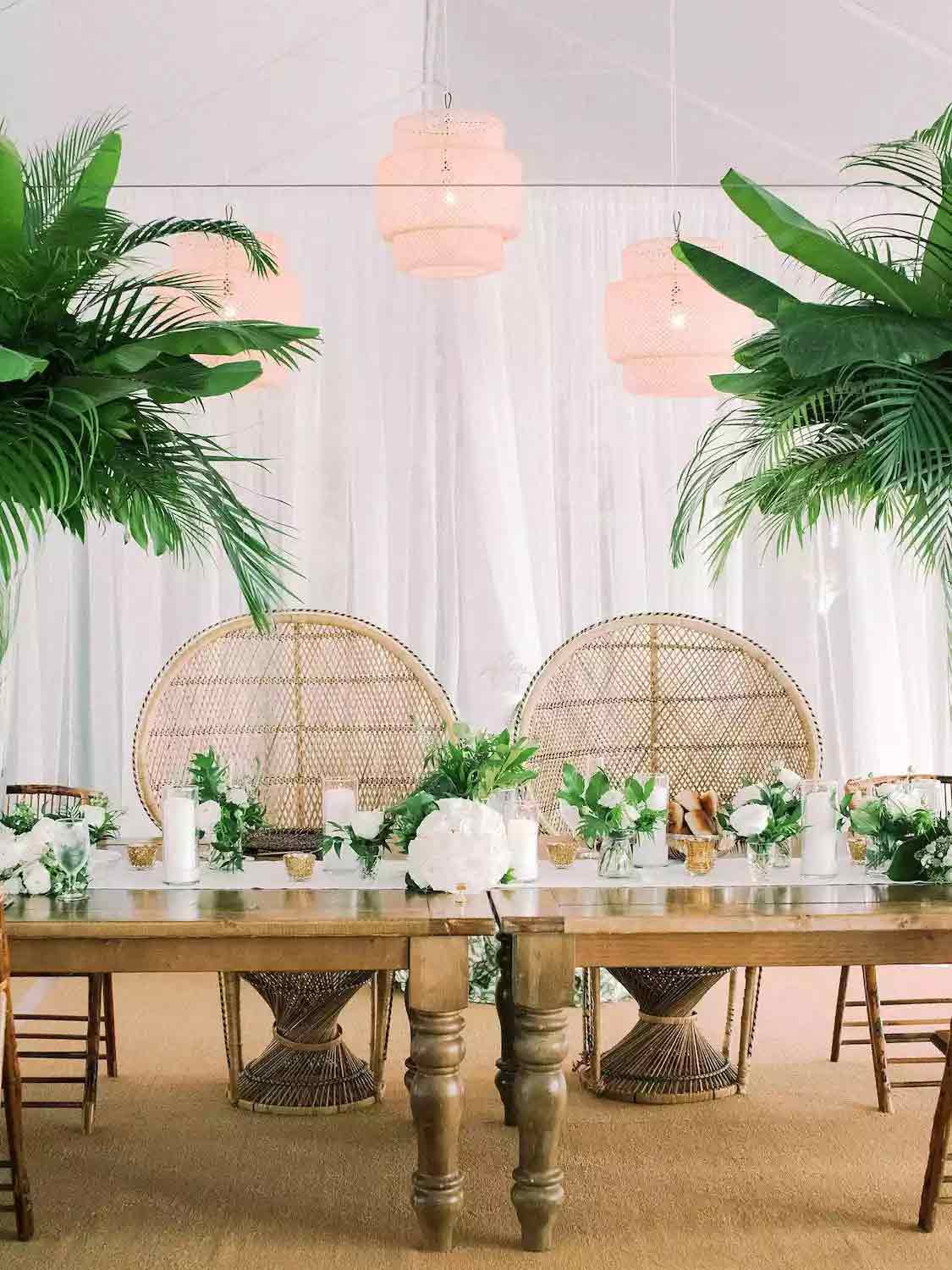 This style is making a comeback! They say this design likely originated in East Asia, where it was reserved as a throne-like seat for royals. And since you're the royals on your wedding day, we think it's the perfect addition to a sweetheart table—or lounge area!
Real Good Chair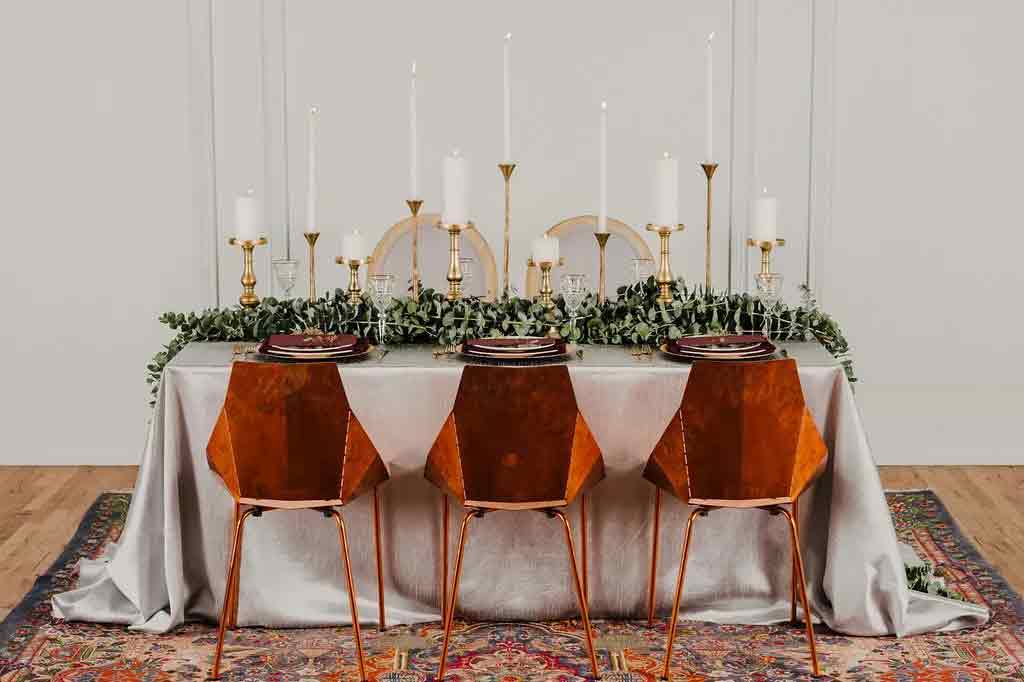 Hello, copper lovers! We found the chair for you. This style just can't be beaten. Also, we must note how this hue is mixed with gold accents to create metallic perfection.
Gold Wire Chair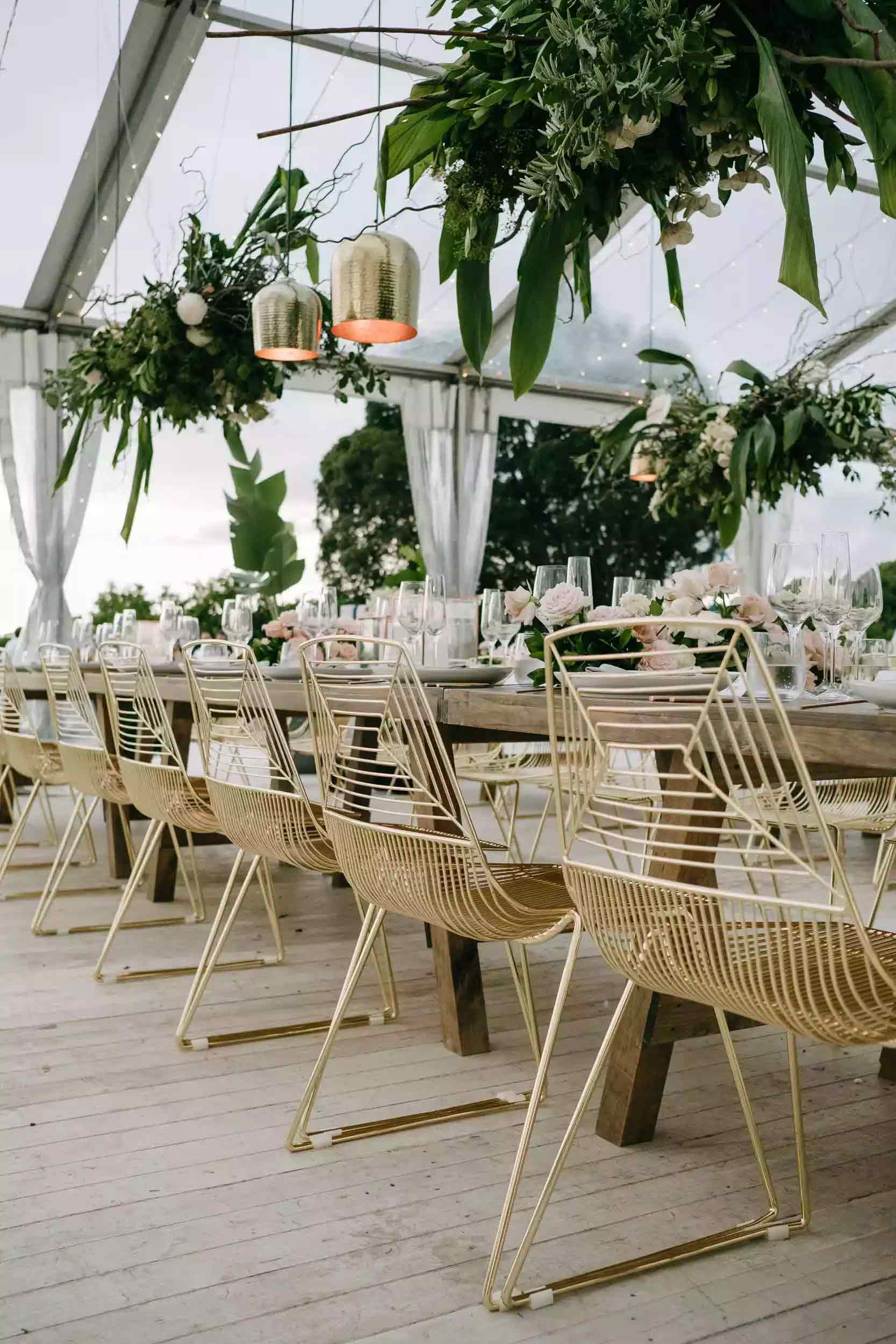 Yet another modern style for this win. We love the sleek lines of this one! Seriously, how great does a line of these look all placed in a symmetrical row?
Wood Folding Chair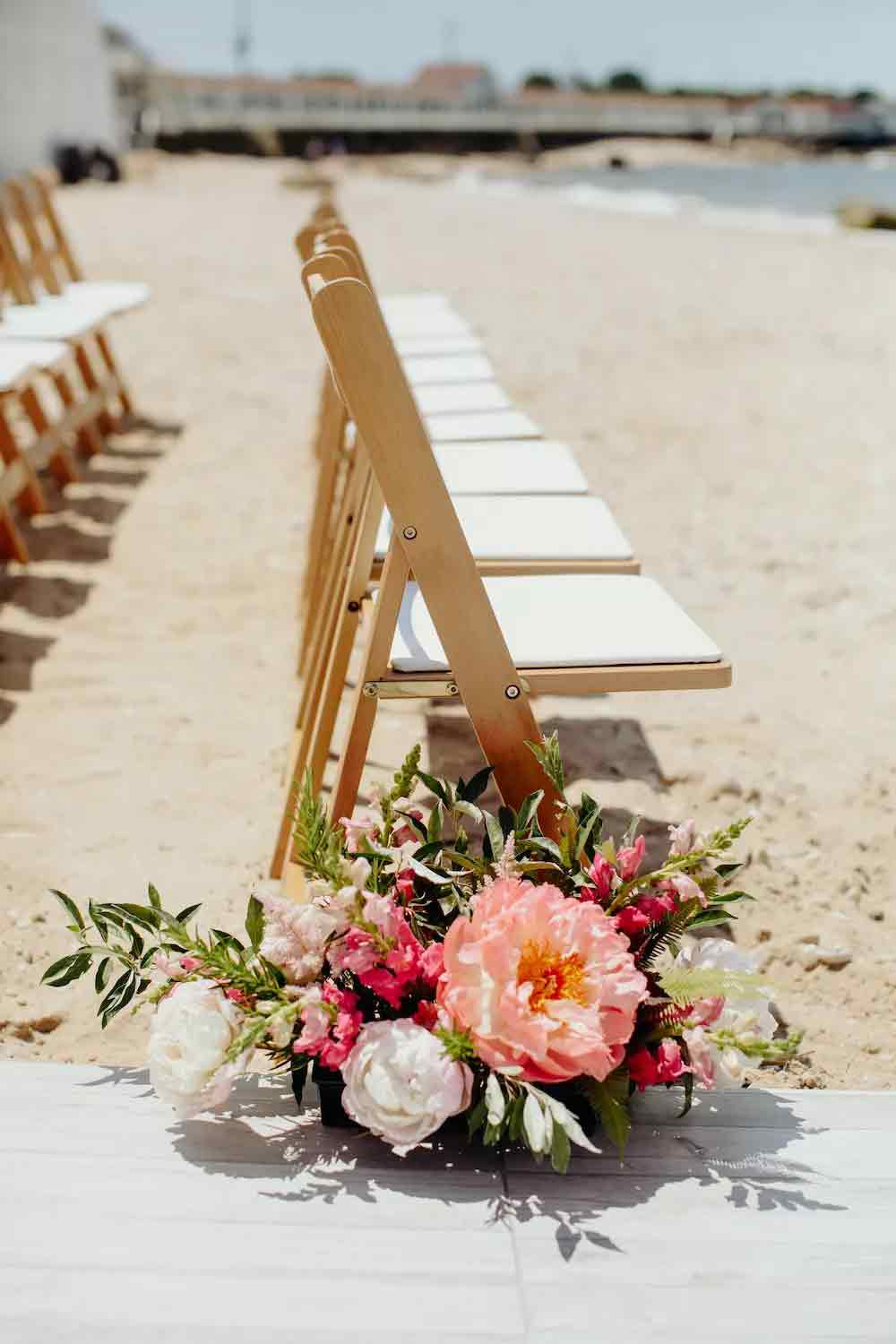 These chairs may be simple, but they can still be perfect, especially when used in a beach setting. We love how this couple accented the rows with colorful flower arrangements.
Click on Instagram or TikTok for more product details where available or contact the team for more information about products not currently on our website.
If you want to know more about different styles of chairs, please click this: Everything Should Rent for Wedding