The Fanback Chair: An Outdoor Event Must-Have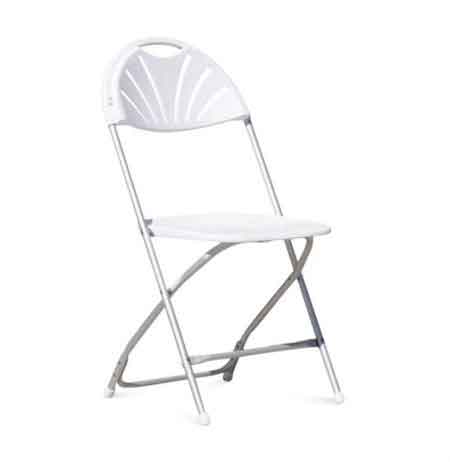 Outdoor galas, weddings, and big birthday bashes usually require a lot of seating for the number of guests that are coming. Cohesive seating that is comfortable, classy, and easy to set up and tear down is an absolute must.
And that is why the Alloyfold Fanback Chair is your new outdoor event essential.
The design of the Alloyfold Fanback Chair is both fresh and modern while still being modern enough to go with any type of event. They are strong and durable with an extremely stylish back design. There are fan-like cutouts featured on the back of the chair to ensure a sophisticated and put-together look. The Alloyfold Fanback Chair is made of extremely durable aluminum for fast and easy set-up and tear-down as well as a rust-free frame.
These chairs are guaranteed to last 2 to 3 times longer than other folding chairs. So they are a great investment for any business that hosts lots of outdoor events such as galas and weddings. Perhaps you own a hotel and are looking for chairs for all your big events. These are so versatile and durable so the possibilities are endless for all your needs.
For example, for any business specializing in outdoor weddings, these are perfect for those beautiful and showstopping weddings without sacrificing the look of the space. They also store very easily. So when the wedding season is done, there is no need to worry about how you'll store them. Folding chairs like the Alloyfold Fanback Chair has an advantage over traditional stacking chairs. Because of their storage possibilities as well as the ease of setting up and tearing down.
If I were in the business of hosting events, these are the chairs I would buy. They provide the most classic and sophisticated design while still remaining practical. Don't miss out on these before your next event!
Click on Instagram or TikTok for more product details where available or contact the team for more information about products not currently on our website.
Read more articles:  Outdoor Wedding Season is Upon Us