The Perfect Table Setting
A Guide to Creating a Beautiful and Elegant Dining Experience
When it comes to entertaining guests, there are few things more important than a beautifully set table. Whether it's a formal dinner party or a casual brunch, the way you present your table sets the tone for the entire meal. Creating a perfect table setting requires attention to detail and a little bit of planning, but the end result is worth it. In this post, we'll provide you with a step-by-step guide on how to create a stunning and sophisticated table setting that will impress your guests.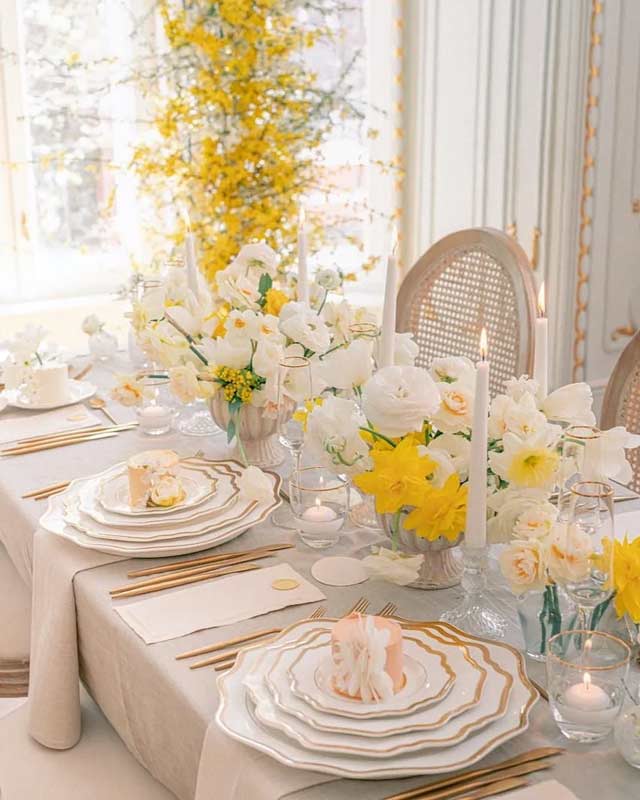 Step 1: Choose a Theme
The first step to creating the perfect table setting is to choose a theme. This will help you determine the color scheme, tableware, and decorations you'll need to create a cohesive look. Some popular themes for table settings include rustic, romantic, and modern. Once you've chosen a theme, you can start selecting the elements that will bring it to life.
Step 2: Choose Tableware
The next step is to choose your tableware. This includes your plates, bowls, cups, and silverware. Depending on the occasion and your chosen theme, you may want to select traditional or more modern pieces. For a formal dinner party, choose elegant china and silverware, while for a casual brunch, opt for colorful and fun tableware. Make sure to have enough place settings for all of your guests.
Step 3: Add Glassware
No table setting is complete without glassware. Depending on the type of meal you're serving, you may need wine glasses, water glasses, and even champagne flutes. Make sure to choose glassware that complements your tableware and fits with your theme.
Step 4: Select Linens
The next step is to select your linens. This includes your tablecloth, placemats, and napkins. Again, your choice of linens will depend on your theme and the occasion. For a romantic or rustic theme, opt for linen or cotton tablecloths and napkins, while for a modern theme, choose sleek and simple designs.
Step 5: Add Decorations
The final step is to add decorations to your table setting. This includes flowers, candles, and other decorative elements. Depending on your theme, you may want to add a centerpiece to your table, such as a vase of flowers or a bowl of fruit. Candles are also a great way to add ambiance to your table, but make sure they're not too tall and won't obstruct your guests' view.
Summary
In conclusion, creating the perfect table setting requires careful planning and attention to detail. By following these steps, you can create a stunning and sophisticated table setting that will impress your guests and set the tone for a memorable meal.
---
If you want to know more about outdoor weddings, please click this: Transform Your Venue into a Stunning Fairytale Setting