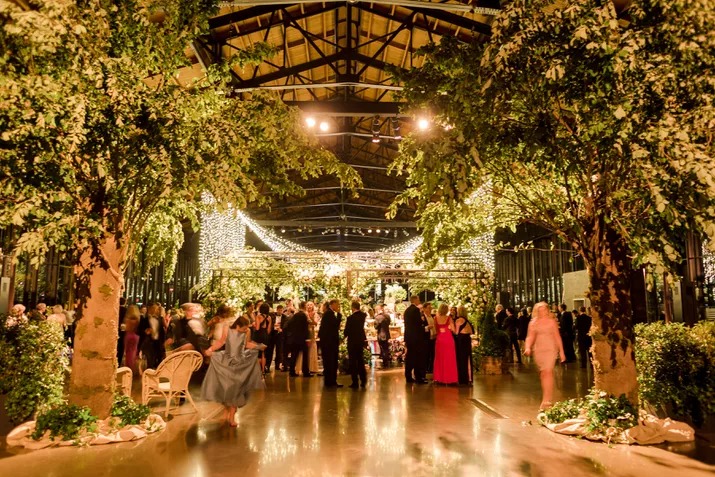 Wedding Venues
Choosing a wedding venue is a crucial first step in planning your wedding. Aside from, of course, needing a place to get married, your choice of wedding venue can have a major impact on the look and feel of your celebration. Your wedding venue can help to set the theme for your wedding, or it can act as a blank slate altogether. Either way, it's best to choose your venue early on to help all of the other pieces of planning fall into place.
But if you want your wedding to be truly unique, you may be considering a venue that will really set your celebration apart. And with that, comes the choice of a venue that is truly out of the box. Luckily, there are plenty of completely unique venues out there to choose from, and we have all of the details for you. We turned to expert planners to learn more about their favorite unique wedding venues from across the country and around the world, all guaranteed to get your wedding planning creativity flowing.
01 St. Regis Abu Dhabi, Abu Dhabi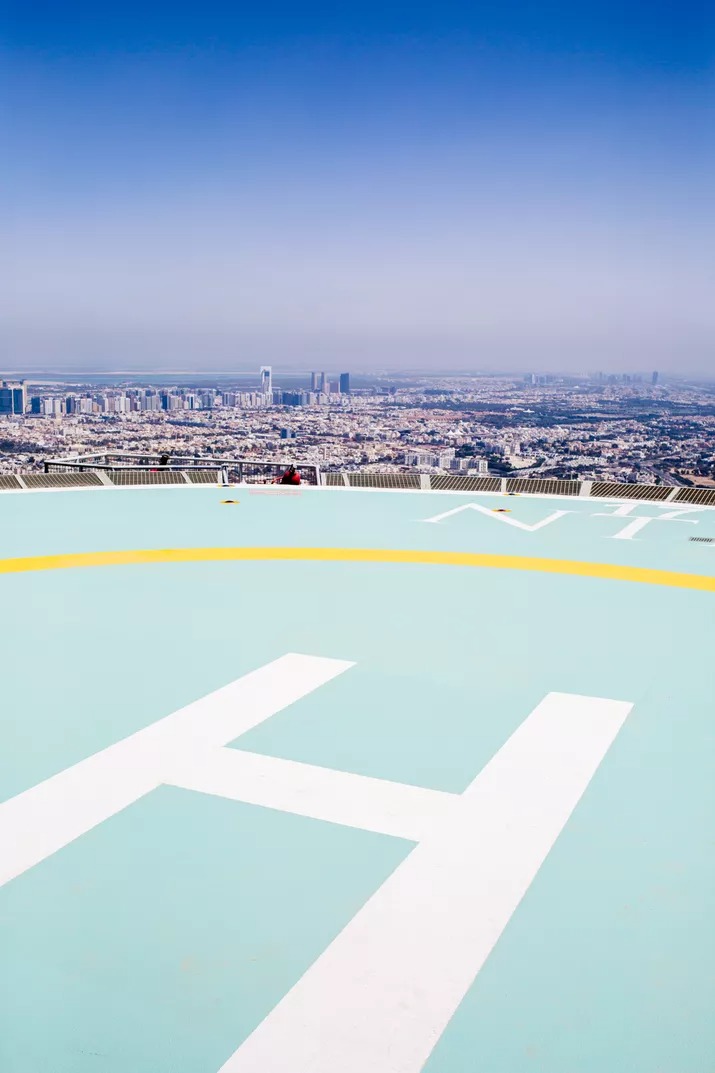 "We normally gaze up to marvel at the twinkling lights of stars in the sky, but can you imagine saying 'I do' with a whole magical world of them underneath you?" asks Lauren Grech, CEO of LLG Events. Well, at the St. Regis Abu Dhabi, you can—as long as you're not afraid of heights.
The property's most exclusive venue is their helipad, located 49 stories up and accessed via a secret elevator off of the lobby. "It's the highest active helipad in the Middle East and can accommodate up to 20 guests for an intimate ceremony," says Grech. While you're up there, you might as well have mixologists serving craft cocktails and waiters serving caviar and oysters, all timed perfectly so you can watch the sun setting into the Persian Gulf with just a luxe velvet rope and a security guard between you and the edge (that's right, no railings to obscure your view). "Top it all off with the St. Regis' champagne-sabering ritual to really celebrate as newlyweds," says Grech. "Then head toward the Presidential Suite, the largest suspended suite in the world, to continue the party."
02 Green Valley Ranch, Coram, Montana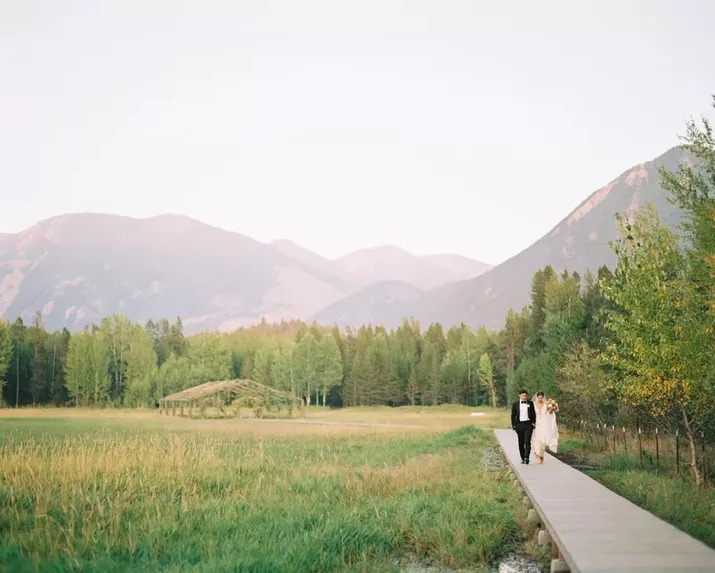 Dreaming of a remote and wild setting that doesn't compromise on luxury? Head north toward Glacier National Park to Green Valley Ranch. "It's a historic property with rolling wooded hills, grassy meadows, and spectacular mountain views," says Darci Greenwood, creative director of Greenwood Events. "You're literally in the middle of nowhere—a beautiful and magical nowhere. There are no noise restrictions so you can party all night, and the lodge and cabins have all the amenities you could need for a weekend with the people you love." The property is a blank canvas where you can make all your rustic wedding dreams come true.
03 The Ruined Abbey at Painshill, Cobham, United Kingdom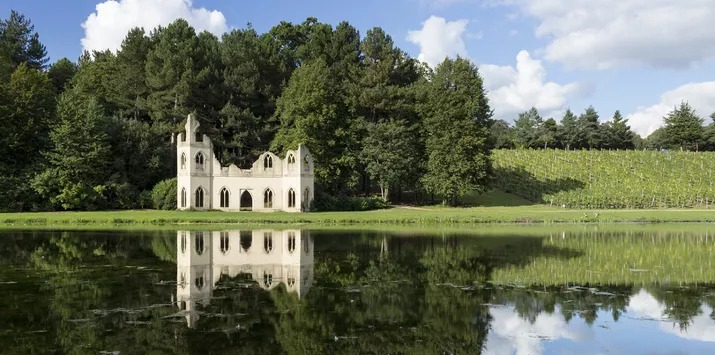 Game of Thrones fans, this one for you. According to Teal Nicholson of LLG Events, The Ruined Abbey at Painshill Park blends the drama of a stunning castle wedding with the feeling of being in the remote wilderness. "It combines a castle, vintage gothic architecture, and this truly haunting beauty alongside perfectly-manicured greens," she says.
Painshill Park, an 18th-century landscape garden in the Surrey countryside also features a Gothic temple, an open-spandrel bridge, crystal grotto, grand tent, vineyard, and walled garden. This is definitely a space that will take you around the world and through history as you meander to take wedding photos. "It's an incredible location for an eccentrically inclined couple that wants a space that's a little different," says Nicholson.
04 Cowley Manor, The Cotswolds, United Kingdom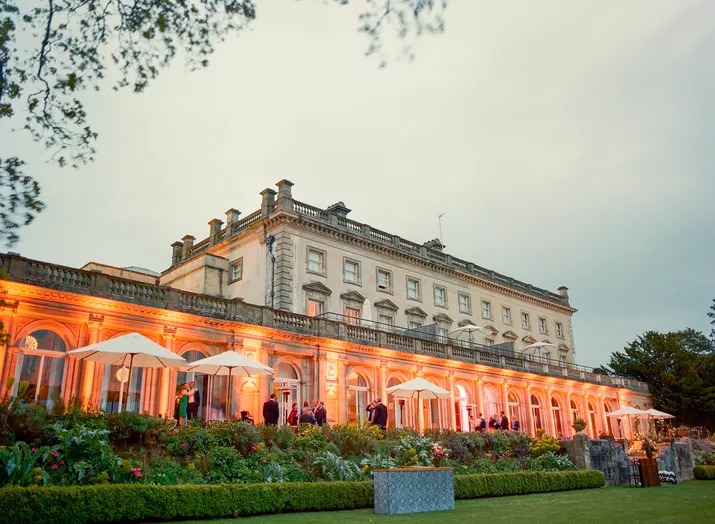 Can't decide between a historic venue, a countryside surrounding, or the funky allure of contemporary art? Have all three—plus a getaway to a luxurious destination—at Cowley Manor. "Cowley Manor has the pastoral charm of Cotswolds, surprisingly modern interiors that contrast with the Italianate exterior, and grounds dotted with sculptural installations from the Royal College of Art," says Allison Jackson, owner and lead event planner of Pineapple Productions. The house isn't as old as it looks (it was built in the second half of the 19th century), and it may even have been the location where Lewis Carroll wrote Alice in Wonderland. The 15 guest rooms feature vibrant colors, playful patterns, and unique artwork that is endlessly inspiring. "The holistic and indulgent C-Side Spa doesn't hurt, either!" notes Jackson.
05 Main Street Station, Richmond, Virginia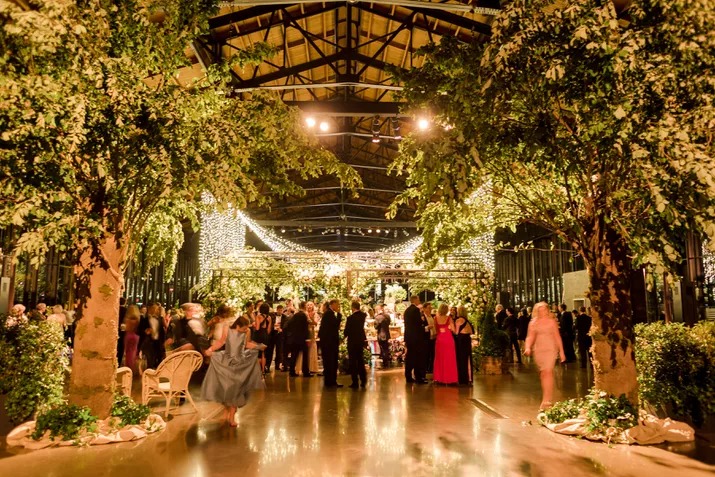 "The Shed at Main Street Station is surprising and totally breathtaking," says Jackson. The space—the size of two football fields—has a towering steel ceiling, floor-to-ceiling windows, and uninterrupted views of the city bustling around you. "If you time it right, your guests can watch trains pass by while dining and then be treated to an incredible sunset or spectacular fireworks later in the evening," she says. Jackson also adds that the size is ideal, giving you endless options for floor plans and decor so you can really make the space your own.
06 National Museum of Women in the Arts, Washington, D.C.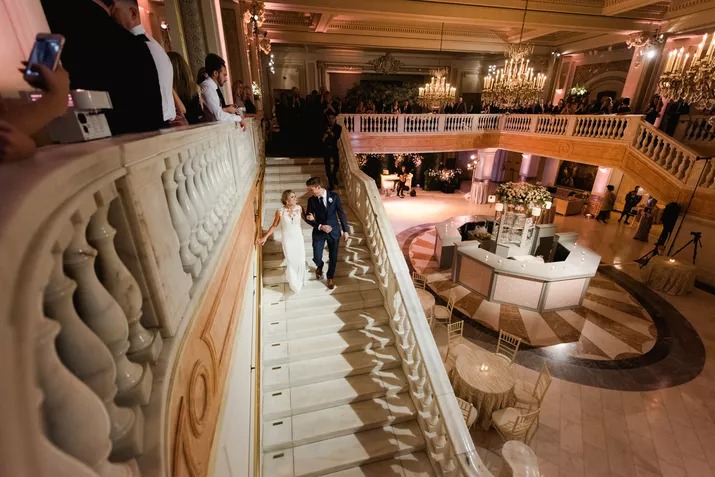 "More than just a beautiful and functional event space, the National Museum of Women in the Arts is a truly unique cultural experience," explains Jackson. The museum is the only major museum in the world dedicated to promoting great women artists, both past and present. "Have cocktail hour during a private viewing of some of NMWA's most important works, then dine on the mezzanine overlooking the Great Hall where there's plenty of room for dancing and mingling," says Jackson.
Have your guests remain on the mezzanine while you head down to share your first dance, at once totally intimate for the two of you and incredibly moving for your guests to witness.
07 Sikelia, Pantelleria, Italy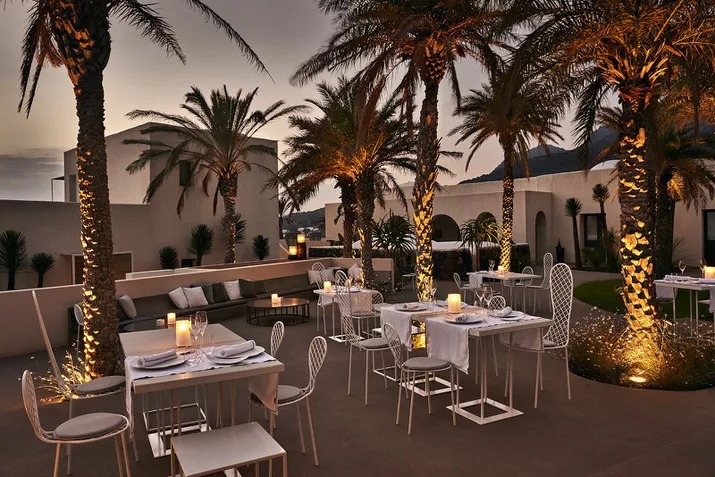 Tucked on an island between Sicily and Tunisia, Sikelia is a super-chic boutique hotel that offers modern tranquility, ancient influences, and a Mediterranean experience you can't get anywhere else. "It's the perfect place to gather your loved ones for a five-star experience that combines the food and wine of Italy with the sunsets of Africa," says Alison Laesser-Keck of Alison Bryan Destinations. "It's a truly epic destination for those willing to go off the beaten path in search of something really unique." Sip cocktails on the roof, put your toes in the sand and tie the knot in an immersive ceremony at the end of a wooden walkway in the middle of an open field. Let this luxurious and remote property become your playground.
08 Borgo Egnazia, Puglia, Italy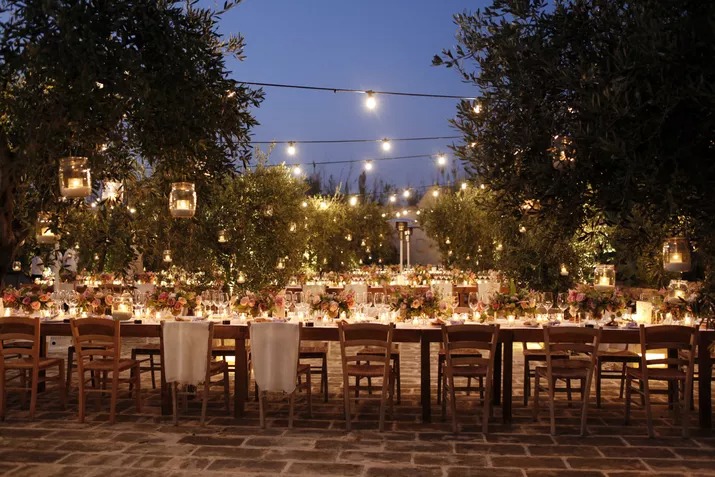 "Puglia is the birthplace of rosé and burrata. What else could you want?" asks Laesser-Keck. Set in the heart of Puglia with views of the Adriatic Sea, Borgo Egnazia features luxe rooms and villas situated around pools, gardens, and indulgent restaurants, all begging you to stay awhile. "We produced a destination wedding at the property with a ceremony overlooking the sea, dinner in the olive grove, and a beach club after-party. In Italy, everything goes!"
09 Ventana Big Sur, California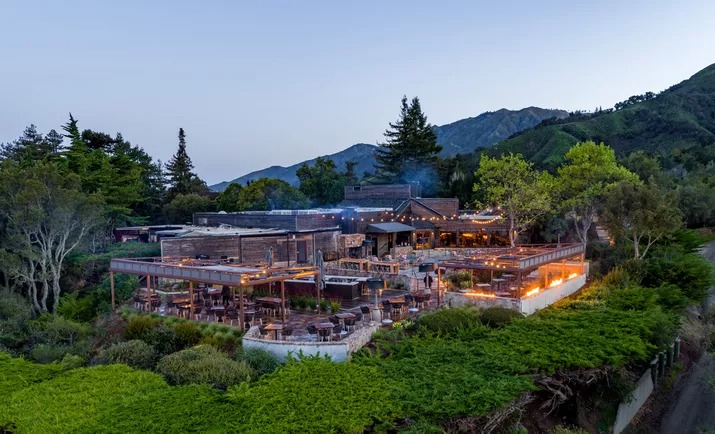 "What you notice first about Ventana Big Sur is the unique landscape," says event planner and florist Jessica Sloane. "The combination of the ocean, the coastline, and the redwood trees is so striking." Natural beauty like that is enough to make a wedding venue feel magical, and then you add the five-star accommodations (including glamping in safari-style tents and luxe rooms with euros, Japanese soaking tubs) and award-winning service, and it's an experience in laid-back luxury that your guests won't forget. Whether you exchange vows in the Redwood Chapel, overlooking the ocean, or in the cozy comfort of the Loft, it's a remarkable and relaxing way to begin your marriage.
10 Uppercut Boxing Gym, Minneapolis, Minnesota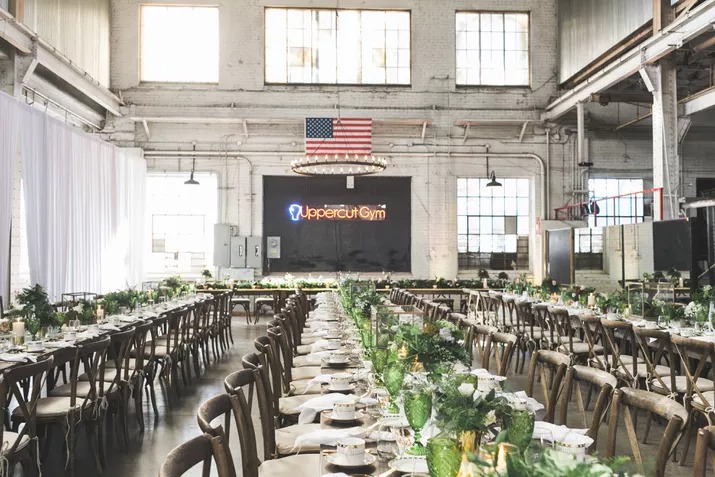 A wedding in a boxing gym? Why not? "This active boxing gym in Northeast Minneapolis is in an old industrial building, one of the coolest raw spaces for couples who want a venue that's totally different," says Gretchen Culver, owner and creative director of Rocket Science Events. Uppercut Boxing Gym boasts a private courtyard with colorful graffiti walls, space for a late-night food truck and a bonfire, and a boxing ring that would be perfect as an altar or quirky stage for the band. "It's playful, versatile, and completely unexpected," Culver raves.
11 LongHouse Reserve, East Hampton, New York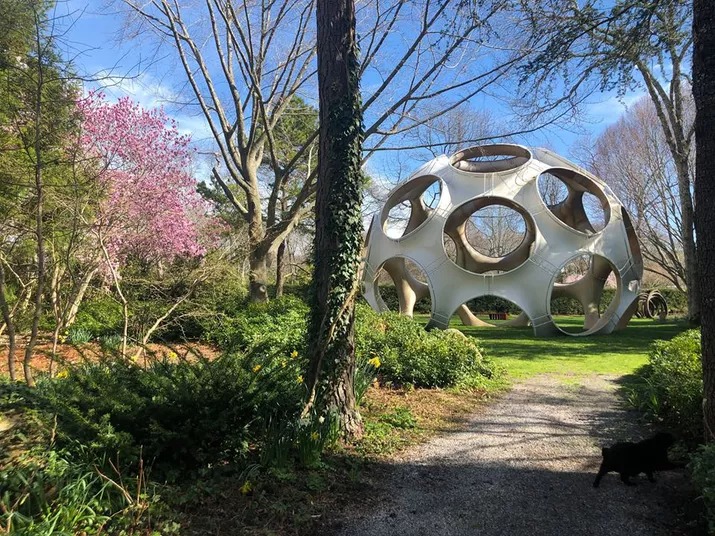 "This reserve and sculpture garden is ideal for weddings," notes Sarah Duke, co-founder of Duke+Van Deusen Events. The 16-acre Longhouse Reserve property is set up perfectly for a flow that gives guests a tour of the property, moving from one open-air space to the next as you progress from welcome cocktails to the ceremony to cocktail hour and then the reception. Explore art exhibitions both in LongHouse and across the grounds that are dotted with dozens of unique gardens that are as inspiring as they are beautiful. "They only allow two weddings a year, which makes everything even more special," says Duke.
12 Mulford Farm, East Hampton, New York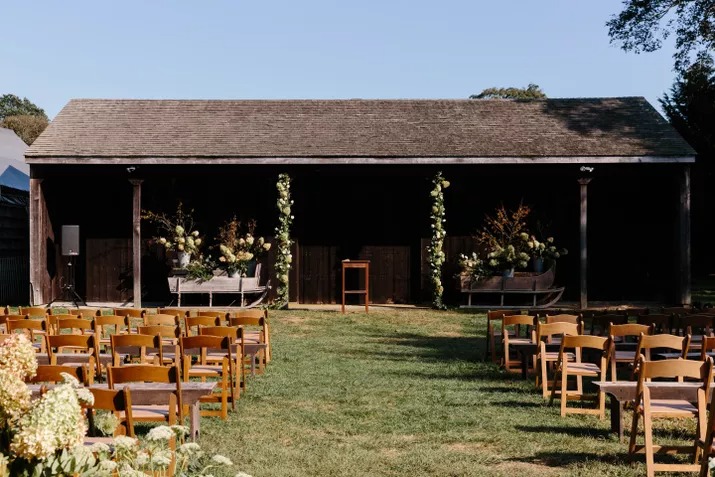 It's hard to beat a farm-to-table wedding in The Hamptons, and Mulford Farm—one of America's most significant intact English colonial farmsteads—is an often overlooked venue option that's full of history. "It dates back to 1680 and is a really beautifully preserved example of a family home and farm," says Duke.
13 Arts Estuary, New Orleans, Louisiana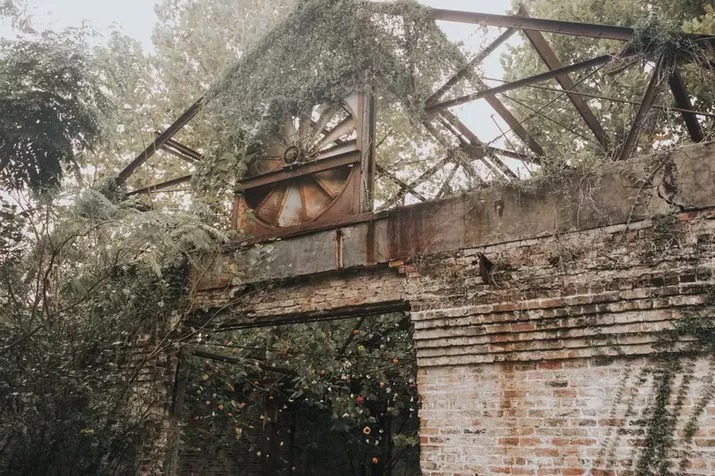 New Orleans is full of surprises around every corner, and the Arts Estuary is one of them. "It's a secret garden tucked away in the Marigny neighborhood," says Kate Clark, designer and co-owner of Clark & Kelly. "There are industrial brick walls and steel beams, and then this stunning canopy of greens overhead.
14 French Quarter Wedding Chapel, New Orleans, Louisiana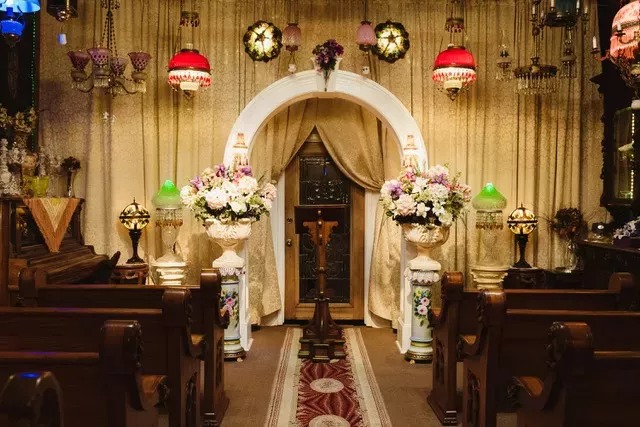 What do you get when you pair a Vegas-style chapel with the charm of the French Quarter? The French Quarter Wedding Chapel. "This petite space is perfect for couples looking for a bit of kitsch and a lot of personalities," says Clark.
Whether you want a quick ceremony, the works, or the Second Line package (which includes a five-piece brass band, a police escort, and parasols and hankies), a wedding at the chapel will give you a real feel for New Orleans.
The chapel also offers couples the choice of a vampire officiant. The chapel itself flaunts ornate wooden pews, overstuffed leather furniture, dozens of Tiffany-style lamps, and dollar bills affixed to the ceiling—everything a unique wedding venue could possibly need.
15 Bevolo, New Orleans, Louisiana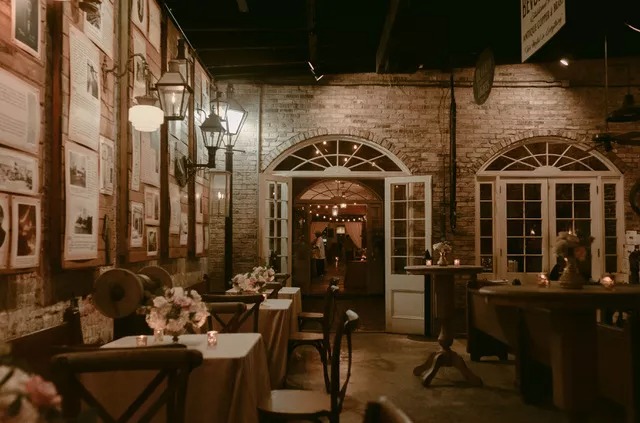 Surrounded by antique shops and art galleries on Royal Street in the French Quarter, Bevolo is a showroom for handmade gas lanterns by day and a cozy event venue by night.
"The main space is lined with over 40 gas-lit copper lanterns, a nod to the city's history," notes Clark.
Fresh flowers play perfectly off the worn brick and wood beams, and the lanterns guarantee a party filled with a warm and welcoming glow.
"You can even have a coppersmith on-site during your event, demonstrating the process and making a custom lantern for the two of you," says Clark.
Many wedding venues are so new they've yet to be added to our website.
Exclusive: Derek Fisher and Gloria Govan Made Two Families One at Their Beautiful Malibu Wedding