Elevate Your Restaurant's Bar Area with Stylish Bar Stools
Creating a comfortable and inviting atmosphere in your restaurant's bar area is essential for enhancing the overall dining experience. One crucial element to consider is the selection of bar chairs. We will explore the importance of choosing the right bar chairs and how they can elevate your restaurant's ambiance.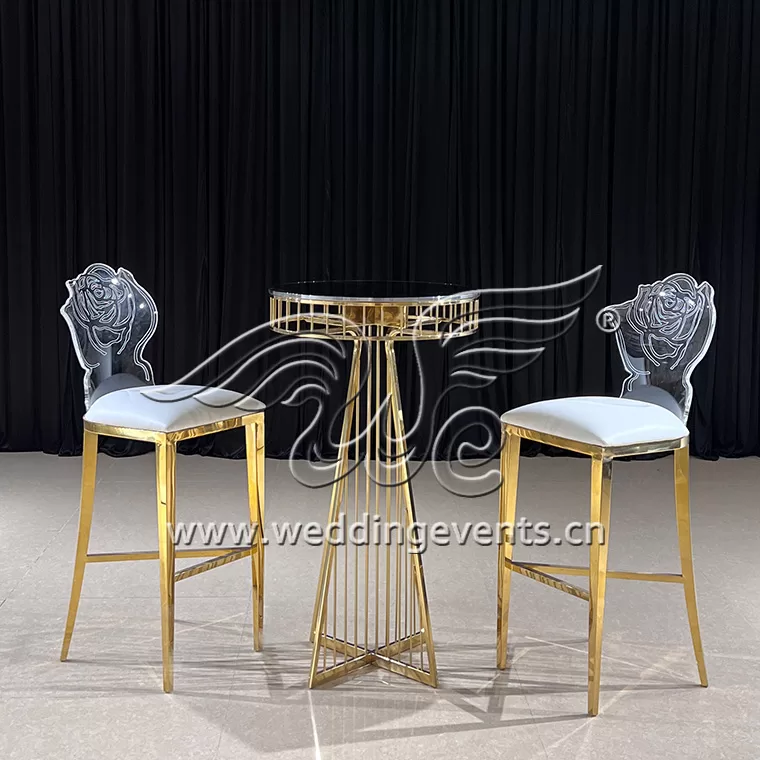 1. Style and Aesthetics:
Bar chairs play a significant role in setting the visual tone of your bar area. Whether you're aiming for a modern, contemporary look or a classic, rustic vibe, selecting the right style of bar chairs is crucial. Consider the materials, finishes, and designs that align with your restaurant's overall theme and branding.
2. Comfort and Ergonomics:
Comfort is key when it comes to bar chairs. Your patrons will spend extended periods seated at the bar, so it's important to provide them with comfortable seating options. Look for bar chairs with padded seats, supportive backrests, and ergonomic features that promote proper posture and relaxation.
3. Durability and Quality:
Restaurant environments can be demanding, with high traffic and constant use of furniture. Investing in durable and high-quality bar chairs is essential to ensure longevity and minimize maintenance costs. Look for bar chairs made from sturdy materials such as solid wood or metal frames that can withstand the rigors of daily use.
4. Customization Options:
Make your bar area stand out by opting for customizable bar chairs. Choose from a variety of upholstery options, finishes, and details that align with your restaurant's branding. This allows you to create a cohesive and unique look that reflects your restaurant's identity.
5. Space Optimization:
Consider the layout and available space in your bar area when selecting bar chairs. Opt for bar chairs with space-saving designs or adjustable heights to maximize the use of your available space. Additionally, consider the placement and arrangement of the bar chairs to ensure smooth traffic flow and create a comfortable seating arrangement for your guests.
Elevate Your Restaurant's Bar Area with Stylish Bar Stools
Selecting the right bar chairs for your restaurant's bar area is a crucial decision that impacts both the comfort of your patrons and the overall aesthetics of the space. By considering style, comfort, durability, customization options, and space optimization, you can create a welcoming and visually appealing bar area that enhances the dining experience for your customers. Invest in high-quality bar chairs that align with your restaurant's theme and branding to create a lasting impression and elevate your bar area to new heights.
Remember, at Wedding & Events Furniture, we offer a wide range of stylish and functional bar chairs to suit your restaurant's needs. Contact us today to explore our selection and bring your bar area to life!
---
If you want to know more about outdoor weddings, please click this: Wedding Chair with Armrests