Seasonal Centerpiece Ideas for Your Banquet Hall
As a long-time supplier of banquet tables and chairs as well as a variety of event furniture, we know that there are several elements that make an event successful and memorable. Tasteful decor, a bold menu and lively entertainment are only a few of these elements. Your choice of table setting can also contribute a lot toward making your event a fun and enjoyable one. Keep the following pointers in mind when creating your tablescape so your guests will have something beautiful to look at and talk about throughout your celebration.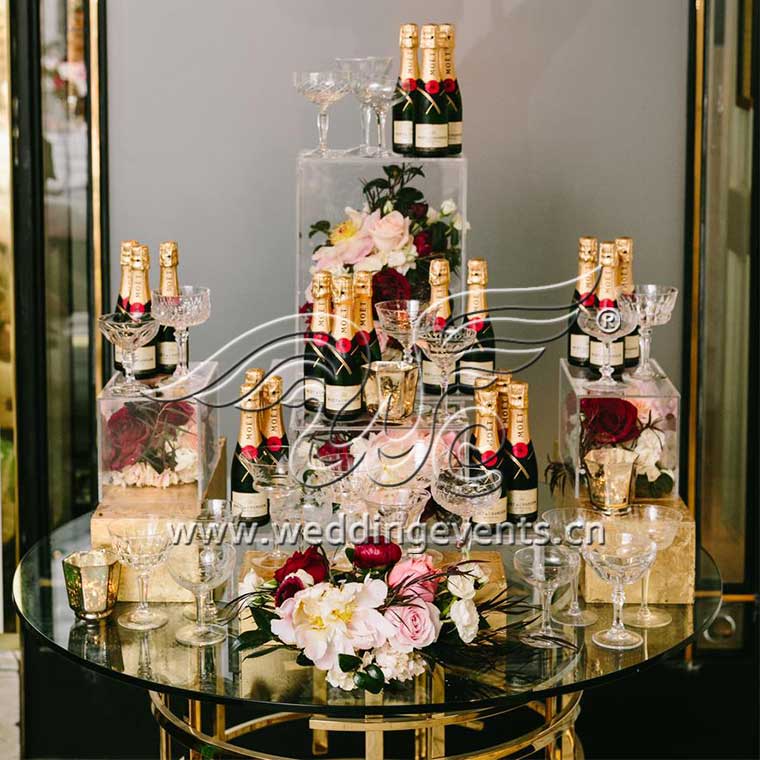 Choose Flowers in Bloom
Create a floral centerpiece using flowers that are in season. This is a more cost-effective option than using hothouse flowers that are forced to bloom out of season. Seasonal flowers also tend to last longer, assuring you and your guests of a bright and colorful background for your photo opportunities for the duration of the event.
Nature's Bounty
There is no hard and fast rule that dictates your table centerpieces need to be purely floral ensembles. Depending on the time of the year, Mother Nature has other gifts to offer your table. A variety of fruits and vegetables abound throughout the year, each one a source of color and interest for your table. Be sure to opt for small versions so they do not overshadow the other elements and take over your tablescape.
Seasonal Themes
Include non-organic elements from nature to add depth and distinction to your centerpieces. Glittering snowflake cutouts in the winter or a garland of red, orange, yellow and purple leaves in autumn will go far in creating a tablescape that is picture-perfect. Draw inspiration from the outside world to give your indoor event a refreshing dimension that your guests will enjoy.
Lights All Aglow
You can use candles for your centerpiece throughout the year of course, but using them during a winter evening event will help dispel the gloom that typically accompanies winter. An array of candles with their flickering lights reflecting off your glassware will lend a merry air to your celebration, especially on a cold, dark winter night. Be sure to use tapers, votives and a variety of candle sizes and colors for added interest.
Seasonal Centerpiece Ideas for Your Banquet Hall
From elegant banquet chairs to a variety of padded folding chairs, wood folding tables and versatile Chiavari chairs, we have everything you need for a successful event. Whether it's a professional or personal milestone you're celebrating with a hundred or a handful of guests, we can help. Call us today for assistance and prompt service.
---
If you want to know more about outdoor weddings, please click this: Elevate Your Restaurant's Bar Area with Stylish Bar Stools