Incorporating Pink into Event Decor
All you need is love… and a little pink never hurt! We admit it, we are blushing over our newfound love for pink. During this season of love, we can't help but think of the impact that all versions of the color pink are having on celebrations.
At first, the idea of pink decor can be off-putting, but we are here to tell you that there ARE ways to do it right.  To bring this upcoming trend into your celebration, we offer you these 8 tips!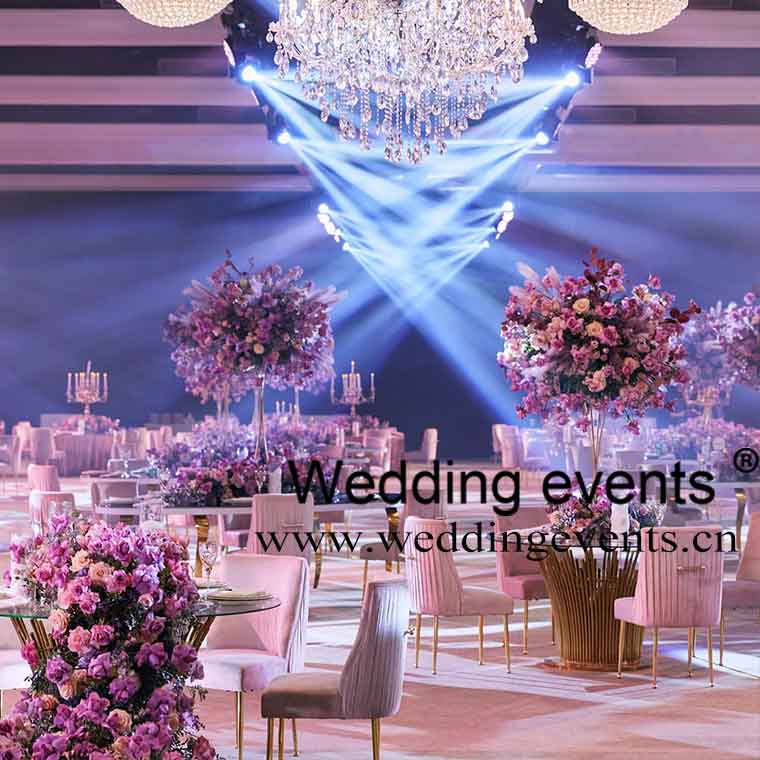 1. DEFINE YOUR SHADE:
Our favorite shades have a little more burgundy, orange or peach and a little less of Malibu Barbie. The point is to let the color be the base of your design palette, instead of letting the color steal the show.
2. 
COMPLEMENT YOUR PINKS:
Choose linens and additional tableware that complement all of your pink shades. In our recent Bel Air wedding we used ivory velvet linens and chairs to allow the light hues of pink on the table top chargers to shine.
3. 
DON'T OVERWHELM:
No one wants to be overwhelmed by any color, no matter how much of a favorite it is. Think of Coco's best advice, "Before you leave the house, look in the mirror and take one thing off." Remember to bring in other elements and other base colors, such as cream and ivory.
4. DETAILS & SURROUNDING ELEMENTS:
This is a tricky one. Use the pink at your venue for the backdrop of photos. Insert your favorite blush into your bridesmaids gifts.  In our opinion, the paler version of pink the better. If your occasion calls for a deeper more fun pink decor, commit and make it unforgettable! Use the surrounding elements and small details to convey your color palette.
5. 
FLORALS:
There are soooo many insanely gorgeous tones of pink in florals. You can't go wrong with a peony, English garden rose, orchid or even a cherry blossom.
6. RIBBON:
This is a tried and true way to bring in this current color. Check out the best ribbon options like Tone & Co. or Frou Frou Chic. They do ALL colors right! Use it on bouquets, napkin treatments, menus, escorts and any where you see fit!
7. 
UNEXPECTED MOMENTS:
So many companies are letting you customize the furniture at your event. Use pink on the bar, throw pillows, your cake or even in your signature cocktail.
8. LIGHTING:
If you go pink or purple with the lighting it will deepen all of your pinks. Keep a warm amber in the tone of your lights.