Plan A Winter Wedding
What perfect way to celebrate a wedding ceremony other than in a season drenched in white? That's why many couples plan a winter wedding as they are just utterly enchanting and romantic. That's why despite the cold, a lot of couples plan to have a winter wedding and let the fire of their love warm up the day. While others may think snow is bothersome, others see it as a magical element that is hard to beat. Imagine how your color scheme will pop out on a field of snow as well. In fact, more and more couples who want intimate celebrations opt for this season. So whether you are really set out to have a winter wedding or were just pushed to organize it in darker months, we are here to help.
You don't have to panic about all the things you need to check and avoid. In this article, we are going to discuss everything you need to know to have a successful and stunning winter wedding.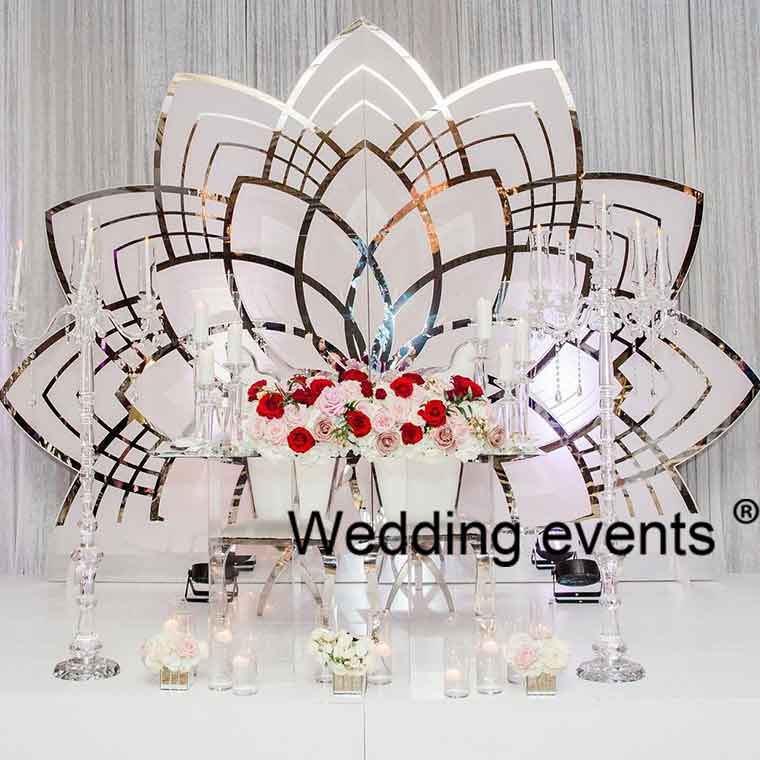 How To Plan A Winter Wedding
1. Venue
With snow as part of the wedding, it's best to have your ceremony and reception at the same venue or within the vicinity of each other. This is to avoid difficulty in transportation in case of weather changes and other accidents that can pose with snow covering the road. In addition to that, you will also prevent guests from having to adjust again to the cold. Moreover, you can also save more time as you don't have to move from one place to farther one.
2. Attire
In a winter wedding, it's always best to come prepared. Brides can use thick tights and footwear to keep them warm during the ceremony. You should also be wise in suggesting cover-ups to your guests to ensure they are comfortable. Brides can opt for a long sleeve wedding dresses to add an extra layer of warmth and quality shoes to keep their feet warm while walking down the aisle. Packing for extra flat shoes should be considered as well as you can't properly walk on a snowy path. Aside from that, you can also consider using a fur stole, cape, veil, chic cardigan, etc.
3. Style, Color And Theme
Any color and theme can look great with a winter wedding. After all, it's a celebration already decorated with milky white snow! Others stick to the all-white color scheme with just a few pops of color. However, it's still nice to play around with different palettes to add extra magic to your big day. Colors such as berry, burgundy, black, gold, and greeneries can effortlessly make the celebration pop. The sky is the limit when it comes to imagining what color, style and theme will best match your winter wedding. This allows you to freely choose whatever you like and browse through Pinterest for more inspiration. Just remember to not be afraid of color!
4. Emergency Kit
It's important to have a wedding emergency kit especially when you're set on the winter season. This includes a sewing kit, stain removers, a lint brush to remove any dirt, cuff links and more. Aside from that, you might also need to add a few extras such as tissues for guests' runny noses, and hand warmers to put in your shoes or while taking photos outside. Remember to also bring powder to even out rosy skin.
6. Budget
Don't assume venues will charge less for a winter wedding. In fact, some places have their peak time during this season. Aside from that, couples should also expect a higher cost for flowers as we all know most flowers don't bloom during winter. Moreover, expenses could increase due to additional stuff to make the ceremony comfortable. If you are set for a destination wedding, you should also anticipate higher fare fees as well as wedding vendor charges.
7. Guest List
Even if you've warned your guests about the weather, you have to be prepared for them. It's vital to have a final count so you can gather all additional things such as blankets and gloves to create a memorable and comfortable experience. While it is your formal transition to marriage, you have to ensure the day won't just be about romance but also comfort. Besides, you might be unable to feel anything you are numb with the cold!
8. Food And Drink
Opt for warm appetizers and cocktails so you and your guests can sip in a cup of warm goodness. As simple as coffee, hot chocolate, tea or whichever you prefer. Winter is also the best to plan out the meal course to ensure everyone enjoys the day with satisfied tummies. You can serve delicious wintry flavors such as warm, smoked and spiced for courses. For desserts, having minty flavors, gingerbread, and praline should be considered.
9. Schedule ANd Time
Winter weddings are close to the holiday season so you can expect busy venues and professionals. That's why it's important to schedule the ceremony early so you can assure the date is already set and any delay can be avoided. Moreover, since winter weddings are prone to changes, having an extra time allowance can be beneficial. From transport time to set up and everything in between, you should coordinate and allocate extra minutes. or hours as a safety net.
10. Photography And Videography
Winter weddings call for more indoor shoots. That's why it's important to invest in a good theme and style to truly immerse in the occasion. Aside from that, photographers can maximize the beauty of the ceremony from any angle if they streamlined every aspect of the design. However, you shouldn't miss having a photoshoot outside. Although it may be freezing, braving the cold can result in magical photos. Just imagine how gleaming you would appear in a place covered in white. Moreover, getting a talented videographer can truly capture the magic in motion. So, make sure to sift through options to ensure quality videos and photos.
10. Wedding Planner
When it comes to having to plan a winter wedding, there are a lot of things to consider and are prone to mistakes but not if you have a reliable wedding planner, you don't have to stress out too much. All that is left to do is to oversee the process. Hiring a wedding planner can also decrease the chance of missing out on important details which gives you peace of mind. This includes simple things such as looking out for the guests' coats, umbrellas, and more. VintageBash is known for housing the most talented and professional stylists in Toronto. By choosing us, you lift a load of worries and stress during this most special day.
11. Purchase Wedding Insurance
If the weather gets dangerous and the governor declares a state of emergency, all highways will be closed on the day of your wedding. This means not only will your guests be unable to attend, but neither will your vendors. Most vendors include in their contracts that in any case, if their perishable items get at stake, and the client will be liable for any damage. This could be frustrating for a newlywed couple but if you purchase wedding insurance, you've got nothing to worry about.
If you want to know more about outdoor weddings, please click this:  Choose Plates for Wedding Reception