Wedding furniture: 4 stages of finding inspiration
There's one element of a wedding that plays a huge role in tone and decor but is frequently underappreciated: wedding furniture. Furniture is part of both the ceremony and the reception, takes up large amounts of space in any venue, and is part of every individual guest's experience. It's in almost every photo taken on the day. It needs to be attractive and stylish, but also functional: a table or chair collapsing at an inopportune moment can ruin even the most beautiful wedding.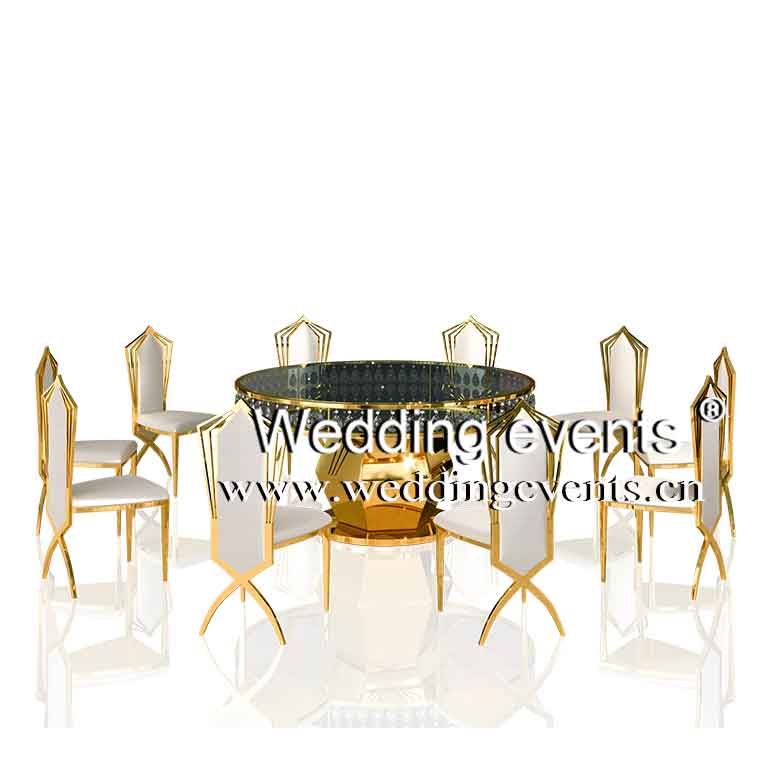 Some of the most common furniture pieces for a wedding include:
Easel to hold the welcome sign
Ceremony seating chart
Table and chairs for signing paperwork
Backdrop, arbor, arch or other structure for the ceremony
Tables and display furniture for showing mementos, photos etc.
Photo session prop furniture (e.g. a nicely upholstered couch)
Reception tables
Reception dining chairs
Couches, armchairs, and coffee tables
Bars and bar carts
Buffet tables and servers
Sign holders and easels
Screens and dividers
Planters and greenery
There are four main stages to finding the right wedding furniture for you: Be inspired by online roundups and photo shoots, get practical and plan to ensure all your needs are met, and then shop for some beautiful feature pieces.
BE INSPIRED
Before anything is booked or bought, it's a good idea to know what sort of wedding furniture is available and what different possibilities exist in terms of style and function. Start by browsing online. Look at wedding and event blogs, and spend some quality time on Pinterest. Browse furniture stores online to see what is trending in homes: it's increasingly popular to pass up standard 'event' furniture for pieces that look like they could have come straight from your place.
PLAN
Once you've gathered some inspiration and know the styles you like, it's time to consider all the practicalities so you can make concrete plans. Consider the style of wedding you are throwing, and your budget. Be realistic about how much you can afford to spend on furniture. Contact your venue(s) and confirm what furniture they provide and whether or not it will cost extra. If they offer different options, make arrangements to go in and make your choices.
Take the list of possible wedding furniture that you created during the inspiration-seeking stage, and whittle it down. Create a list of the furniture you absolutely need (e.g. seats for your guests), and a list of the furniture you want but don't need (e.g. display cabinets).
SHOP
Once you've worked out what wedding furniture you can buy, you can begin to fill in any gaps by other means. If you have the budget for it, consider purchasing some feature pieces. This allows you to choose things that are the absolute dream: a beautifully crafted table for signing the register, a plush upholstered couch to sit in while the minister gives a sermon, or a fancy timber display cabinet to show photos and hold programs. Purchasing furniture pieces like this also gives you the possibility of keeping a furniture memento in your home after the big day. Of course, if you don't want to put these pieces in your own home, you can pass them on to a friend or resell them.
It's hard to overstate how important wedding furniture is to the decor of your big day. If you take the time for all these steps, you'll be sure to find the perfect furniture to create your dream wedding atmosphere and aesthetic.
If you want to know more about outdoor weddings, please click this: Earthy tones wedding on trend