Which Chiavari Chair to Buy
Which Chiavari Chair to Buy-Perhaps you decided to buy Chiavari chairs finally, here is the question, what materials are the best for me, Wood, Aluminium, Or Resin? You may be a new owner of a Rental company and lost in decisions makings. Maybe you are a wedding guest, and you are looking for Chiavari chairs that will add charm to your wedding. Or maybe you are a restaurant owner, and you are looking for Chiavari chairs to be your excellent restaurant choice.  No matter who you are,  choosing which one is right is not easy. You have to make choices among the warm classic wood Chiavari chair, the lightweight aluminum Chiavari chair, and the durable, scratch-proof resin Chiavari chair.
Each material of the Chiavari chair has its own place in the event furniture world, they could all last many years.
Classic Wooden Chair
Let's start with the traditional look chair – a wooden Chiavari chair. Wooden Chiavari chairs have a long history of 300 years, the richness and feel of wood are unlike other materials, it has certain warmth. Wooden Chiavari chairs also own their special and exclusive color. Do you like fruitwood, natural or distressed white colors? These colors are only available in wooden Chiavari chairs.

On one hand, the finishes of the wood Chiavari chair will come off easier and you need some touch-ups. On the other hand, the wood Chiavari chair is easier to refinish and decorated. Still, wood Chiavari chairs are popular all over the world for hundreds of years, especially for elder guests. Finally, Wood is usually slightly more affordable than resin folding chairs and a little lighter.
Now, we all know the wooden Chiavari chairs can scratch or chip. No matter how well our Chiavari chairs are coated, the problem can not end. That's a common problem in all party chair rental businesses. Every rental chair could be damaged after rough commercial use. They stack the chairs routinely. The chairs are loaded and unloaded frequently, rental chairs are traveling miles and miles in a truck to get to a certain wedding, and shipped back after rough use. No wonder there is a saying that " no one is tougher on their chairs than a rental company". It is obvious fact, the wood Chiavari chair requires maintenance for years to keep the chair wonderful and fantastic.
If you don't want to do so much work to keep your chairs excellent,  maybe you should consider another choice of Chiavari chair.
Light Weight Aluminium Chiavari Chair
It's time to talk about aluminum Chiavari chairs. Compared with wooden Chiavari chairs, aluminum chair has much better performance on scratch resistance due to the tech of electronic powder-coated finish.
Unlike steel Chiavari chairs, the aluminum Chair is perfect for outdoor and indoor weddings & parties. You don't need to worry about rusting issues, because aluminum is against rusting by nature.
Speaking of steel Chiavari chair, BTW. The steel chairs have the lowest cost, and they have almost all the qualities of aluminum chairs. Our steel Chiavari chair weighs only 10.6 lbs(4.8kgs), which is the average weight of other"aluminum" Chiavari chairs the competitors offer.  The only difference between our steel chair and our aluminum chair is that the steel chair is recommended for indoor use only.
Another great advantage of aluminum Chiavari chairs is their stability. Instead of 4 cross tubes(like aluminum and resin) on the bottom, our aluminum Chiavari chair has 7 ~8 cross tubes to keep the chair durable and stable.  Besides, the aluminum Chiavari chair is lightweight and could be stacked 10 high instead of 7 chairs. Plenty of rooms is saved by stacking high no matter party or wedding event.
When it comes to appearance, I think the aluminum chair has its own style. They look shiny and bright. With its special metallic look, it must be a scene seeing aluminum Chiavari chairs under the sun shining.
Durable Resin Chiavari Chair
When you consider durability, the tide generally turns in favor of the Resin Chiavari Chair. Resin Chiavari Chairs are the newest fad trying to take the place of wooden Chiavari chairs.
Resin Chiavari Chairs are better suited to daily use as Resin Chiavari Chairs are made with colored resin. As a result, if you do happen to chip the paint on the chair, you will see a base color that is only a few shades different compared with the original color. It's always been a headache issue that wood Chiavari chair will show a natural wood color when it chips. Additionally, some chairs like the  Swim Resin Chiavari Chair are not painted at all, the color is completely blended to the resin raw materials, which means that any chips that do occur will not be seen without a close look.
Resin chairs are also scratch-resistant. They won't scratch each other when stacked side by side, and each chair has a nice soft pad under the bottom cross tube, which protect the seat of the chair beneath it.  And because the resin will not get rusty, resin Chiavari chairs are another excellent choice for both indoor and outdoor weddings&parties.
It's not too hard to conclude that resin Chiavari chairs are the most durable and strong Chiavari chairs of all. But one disadvantage is that plastic tends to fade and dim with time and sun exposure. Most resin chairs require assembly like wood chairs and tend to loosen with time and constant use. Another disadvantage is the weight. The manufacturers have made them increasingly heavier and added reinforcements to try to improve their durability.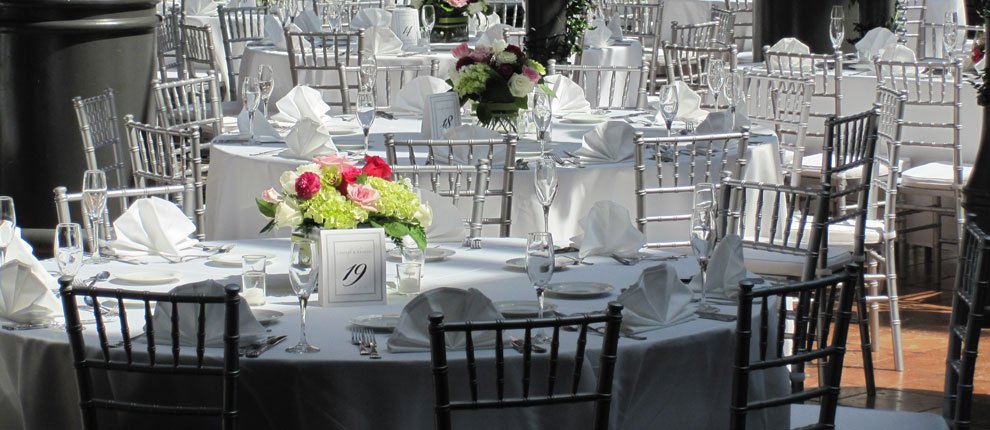 Not only the chiavari chairs we can sale, but also sale ghost chairs: Ghost chairs named Louis and Victoria
Click on Instagram or TikTok for more product details where available or contact the team for more information about products not currently on our website.