Dining Chairs for Weddings
Dining Chairs for Weddings-While micro-weddings were unintentionally birthed out of the Covid-19 pandemic, these intimate celebrations are not losing steam anytime soon. Despite some couples wanting blow-out wedding events, many are still opting for small, detailed gatherings.
Even those that opt for a large guest list, still want ways to incorporate cozy, intimate spaces for guests to gather, relax and celebrate. Since the micro-wedding craze is here to stay, we're sharing 4 trending dining chairs that will be sure to compliment the feel of these small, but elaborate affairs.
The Butterfly Wood back Chair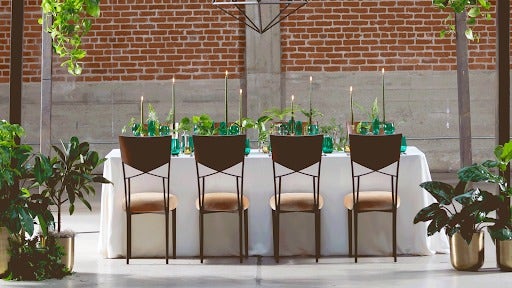 Debuting this year as a part of the well-known The Chameleon Chair Collection is the Butterfly Wood back Chair. With micro-weddings, it is all about the details and this chair certainly has them. Chameleon Chairs are known for their unique chair back designs. The Butterfly Chair is no different, combining the warmth of wood and steel in an understated geometric design.
Customization and personalization are a large part of intimate weddings. Allowing the couple to pay special attention to each and every part of the wedding guest experience.
The Butterfly Wood back Chair is just as customizable, allowing couples to choose from just about any cushion color, fabric, and pattern you can imagine.
The King Louis Chair
The King Louis Chair is already highly requested by couples for both ceremony and reception seating. We think it is perfect for more intimate celebrations because of both its design and comfort.
Inspired by French design, King Louis chairs feature a natural, wire-brush-finished oak wood frame. With comfort being a high priority for their special guests, the chair and back feature a soft cotton linen padding.
Ghost Chairs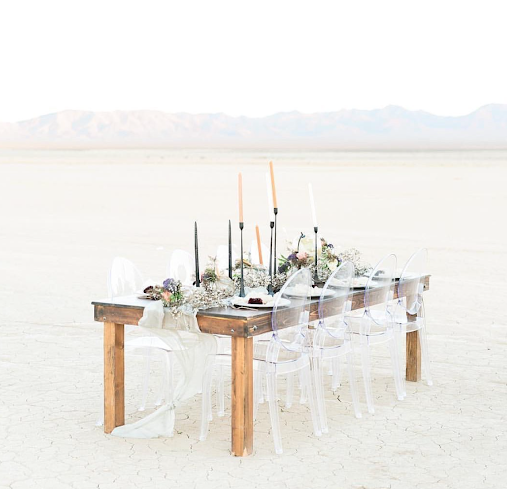 With a smaller guest count, couples can really put an emphasis on tablescape details like florals, unique place cards, and takeaways. What chair won't take away from all of that but enhance it? The Ghost Chair.
Location is everything in terms of weddings with a shorter guest list. Destination weddings are at the top of the micro-wedding trend. Ghost chairs will seamlessly fit into any breathtaking location whether it be the beach, desert, or rolling hills.
Click on Instagram or TikTok for more product details where available or contact the team for more information about products not currently on our website.
Read more articles: Coffee Chairs Customers Will Love