Stylish Wedding Aisle Décor Ideas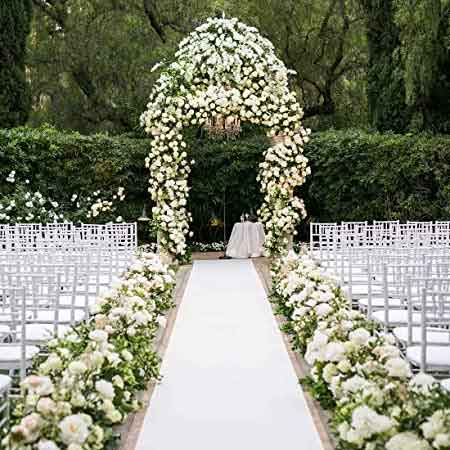 Dress Up Your Aisles
All of the planning is almost done. You've got your dress, your wedding party's attire, your menu, and reception décor all planned. Now it's just a matter of waltzing yourself down that aisle and tying the knot with that great-looking guy at the end of it.
But wait a minute! Have you taken a long, hard look at that path you'll be walking down before you say, "I do"? Whether you're getting married outdoors, in an indoor venue, or an outdoor one, aisle décor is important and sometimes overlooked in the hoopla of the rest of the planning.
Is aisle décor really necessary, you ask? Well, if you're getting married in a church, some churches don't even allow it. However, if you've checked with your church or chapel and read their regulations and they have no rules against it, aisle décor is a beautiful addition to your wedding and can really dress up an otherwise not very attractive chapel or sanctuary. The purpose of beautiful aisle décor is not to detract from you, the bride, but to draw the eye to the front of the venue where all the action will be taking place. Let's face it, you didn't spend all those hundreds of dollars on that gorgeous dress for no one to look at it, did you?